Clive is the Managing Director of the practice and Head of our Personal Injury Team. He has worked at Watkins &  Gunn since he qualified as a Solicitor in 1991.
He won the Leading Wales Award for Leadership in the Private Sector 2011. He was shortlisted for the Leader of the Year at the Law Society Excellence Awards 2011 and was a finalist in the Director of the Year in a Small Business category at the Institute of Directors Wales Awards 2012.
Specialist Areas
Clive's specialist areas are Personal Injury, Litigation and Employment Law.
Experience
Clive also has extensive experience in Personal Injury litigation  and employment law.
Personal Injury – Clive has over 30 years experience of all aspects of personal injury with a particular emphasis on employers' liability cases, complex multi-track cases including fatal accidents and brain injury cases. Clive is a Member of the Law Society's Personal Injury Panel and a Fellow of the Association of Personal Injury Lawyers.
Employment Law – Clive has advised individuals, trade unions and small business clients for over 25 years in all aspects in relation to unfair dismissal, wrongful dismissal, settlement agreements, restrictive covenants and contractual disputes and industrial action. He has particular expertise in executive termination agreements.
Chambers & Partners
He is recommended as a leading Band 1 personal injury lawyer in the  Chambers & Partners 2022 guide to the best lawyers in the UK  –
Clive Thomas has particular experience acting on serious and fatal RTA claims. He has handled matters with complex witness situations, including cases which have none or those that reside outside the UK. 

And in previous editions –

"Clive Thomas is praised primarily for his strength in brain injury and employers' liability cases. One interviewee states: "He is very good at negotiating. He reaches settlements with the other side, and his client care is very good." Another client highlights his strong expertise: "If we are dealing with something more complex, he is our guy."

Clive is described as  a "leading figure in the market, with extensive expertise in relation to employers' liability cases" and that source say "he communicates well and is always very clear about what is required."
Legal 500
He is also recommended as a leading Personal Injury lawyer in the UK Legal 500 2022 guide to the best lawyers in the UK –
'Clive Thomas has a vast amount of experience and a very good manner with clients.  He always prepares his cases well and covers all bases.  He is good at negotiating with defendants and also has a knack for spotting and running cases successfully that others may not take on'.
Professional Memberships
Member of the Law Society's Personal Injury Panel
Fellow of the Association of Personal Injury Lawyer
Member of the Employment Lawyers Association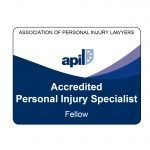 Professional Associations
Clive is very active within the profession. He is Past President of Cardiff and District Law Society and President of the Monmouthshire Incorporated Law Society and the Association of South Western Law Societies (ASWLS).
He is a member of the Wales Committee of the Law Society and the Law Society's Law Management Committee. He also has a strong interest in legal technology and heads the Cardiff and District Law Society's Law Tech Group.
Clive is a keen networker and is the President of the Intrepid Chapter of BNI, which meets every Friday morning.
Outside Interests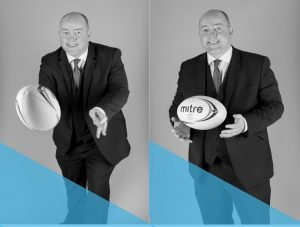 Clive loves playing and watching rugby. He still turns out  for Barry RFC Veterans. In 2016 he became a short-lived (as it turned out) Guinness World Record holder as part of the largest ever scrum! He also enjoys sailing in Cardiff Bay and golf.  He also follows Cardiff City ,Watkins & Gunn are sponsors of the club. He sits on the Wales Committee of the Wooden Spoon, the Children's Charity of Rugby, and devotes time to fund raise for the charity.  
Recent Client Testimonials
"Clive gave clear advice all the way through. He was always answered my queries via email, phone or text. I would highly recommend this firm, friendly manner, excellent advice and very professional."

---

"From initial contact, a social distanced meeting and continued updates by telephone Clive has gone far beyond professionalism. His knowledge, sensitivity and legal advice helped my family and myself at a very difficult period in our lives. I would highly recommend Clive Thomas and the team at Watkins & Gunn to anyone who needs legal advice and would not hesitate to use their expertise in the future. "
---
"I reached out to Clive to explain if there was anyway they could help me during the lock down and distancing rules and regulations… Clive "as always" was brilliant – we came up with a way to get this done which would not put anyone in danger"
---
"The service I received was professional and also sensitively approached we were informed at every single step of the way would always recommend Clive. If only there was more than a 5 star review available!"
---
"Although I have legal Insurance which I could have used, Clive Thomas came highly recommended to me. I was rather surprised when I received a reply within 20 minutes and I thought he must be very committed to his work as he's not your average 9am to 5pm solicitor. I am the type of person who ask many questions and get frustrated if I don't receive any updates, however Clive continued to demonstrate his commitment to my case. I did not receive any shock bills, it was exactly as stated from the outset. Clive did not give me any false expectations and I knew exactly where I stood from the beginning. I would have no hesitation recommending Watkins & Gunn. It was a first class service at a reasonable price and, of course, I was more than happy to have the outcome I was seeking."
---
"I needed a local South Wales Solicitor and was recommended to use Clive Thomas at Watkins & Gunn. He helped to successfully resolve my employment issue by listening to my concerns and explaining how and what the law could do to help. Clive listened, assured and assisted with all the procedures that occurred and with the support of Clive and his team it was happily resolved. I cannot stress what a difference it made to have a solicitor who was both knowledgeable and considerate to help resolve my issues during what was a very stressful time. I cannot thank Clive enough for his assistance and wouldn't hesitate to recommend Watkins & Gunn in the future."