Community & Social Responsibility
We believe that it is important to be "good lawyers'" who play a valuable role in the local community. So we strive to be strong supporters of the of the community in Wales.
Its such a huge area that we broken it down into 5 different categories – each with its own sub-brand and logo. We don't want them to become part of a dusty policy kept in a drawer and brought out for assessments – we want them to be living breathing policies. So we have given each of our Associates the task of leading one of them – this helps to keep it fresh and active and to ensure more buy- in across the firm. The different categories are –
Watkins and One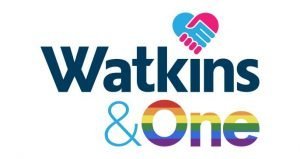 This is all about promoting and supporting  Diversity and Inclusion. Inclusion is one of the core values of the firm.
We were chosen as the only Welsh firm to be part of the pilot of the Law Society's new Diversity Charter. We have also signed the Women in Law Pledge, the framework for working towards eliminating gender bias and demonstrating that our employees are not only aware of our commitment to gender equality, but are actively engaged in it and were featured in the Law Gazette .
Last year we  partnered with Chwarae Teg, a charity dedicated to inspiring, leading and delivering gender equality in Wales, to offer participants an Institute of Leadership and Management (ILM) Level 2 qualification. This has proved very popular and has helped and a number of women at the firm took up the opportunity and gained the qualification. As part of our action plan we reflected on job titles to ensure that they are representative of duties the important work each member of the team carries out. We also  introduced a clear, transparent career path guidance for our staff. and clarified the nature of their roles by and rewriting the job specifications.
Last year we took part in the Pride Cymru march  – which unfortunately couldn't take place this year. We also celebrate and promote LGBT History month and International Women's Day. Ths year for the first time we also promoted and supported National Inclusion Day.
Wellness and Gunn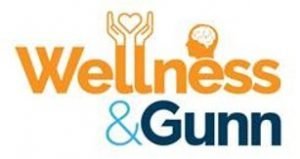 We are conscious of the issues faced by our lawyers and support staff and the effect it can have on our physical and mental health and Wellness & Gunn is intended to encourage their physical and mental well being.. This is led by Lucy O'Brien, Associate and member of the Public Law team.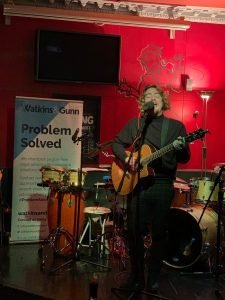 We have set up a lunchtime walking group, and healthy eating advice and recipes. We organised a successful live music event at Mischief's Bar in Cardiff Bay raising funds for Mental Health Foundation as part of their MHF Live initiative. We also held lunchtime meditation workshops ; 30 day challenges for yoga, meditation and fitness; A 'Blue Monday' dress down day to combat seasonal affected mental health issues; and provided Covid‐19 advice on immune system boosters, diet and exercise. Most recently despite home working due to the pandemic we marked Mental Health Week by holding a Zoom 'Tea and Talk' on the theme of Kindness. We have also recently organised a weekly online palates session for all of our staff.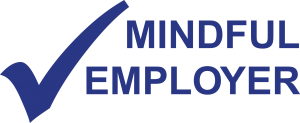 We are also a "Mindful Employer". We are  proud signatories of the "Charter for Employers Positive about Mental Health" and are committed to creating a supportive and open culture, where colleagues feel able to talk about mental health confidently, and aspire to appropriately support the mental wellbeing of all staff. "Mindful Employer" is a UK wide initiative run by Devon Partnership NHS Trust. Providing employers with easier access to professional Workplace Mental Health training, information and support, the initiative aims to help empower employers to take a lead in supporting the mental wellbeing of their staff more information  here 
Watkins and Green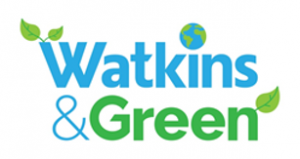 As a firm we are very conscious of our impact on the environment and we are members of the Legal Sector Alliance, an inclusive movement of Law firms and organisations committed to working collaboratively to take action on climate change by reducing their carbon footprint and adopting environmentally sustainable practices. Associate, Joanne Whitehead, our Head of Property, leads Watkins & Green to promote and raise awareness of environmental issues.
As well a internal initiatives around paper-lite, recycling and energy efficiency we celebrated Earth Day 2020 during lockdown by challenging our staff to carry out a Random Act of Greenness – by making small changes to their daily routines and tasks to become more environmentally friendly.

Promoting the Welsh Language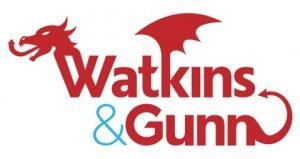 We consider that supporting and promoting the use of the Welsh language is an issue touching on Community and Social Responsibility. Associate, Leah Rhydderch, of our family team, is a fluent Welsh speaker and is our Welsh Language Co-ordinator. See our Cymraeg page here  and our Welsh Language Commitment here.
We have met with the Welsh Language Commissioner to promote the use of Welsh language in the firm and amongst our clients. Leah encourages all those who are Welsh speakers, or rusty in their use of the language, to use Welsh in work with other staff and clients. Leah is focused on making our offering more bilingual. We highlight those staff able to discuss legal issues with clients in Welsh with the use of a Welsh language badge, on the website and a logo on their e mail footers. She uses a Welsh Words Monday to promote the language among our non-Welsh speakers.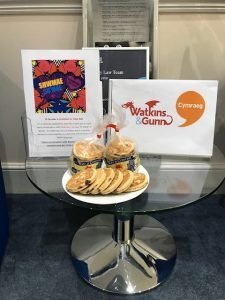 Watkins and Give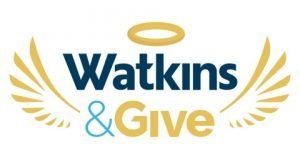 This is the newest of our sub-brands and is focused on giving something back through supporting local charities and the community, volunteering and providing pro bono advice. This is led by Natalie Corten, Associate and member of our family law team.
It has been a massive year for Watkins and Give. We gave out over £46k to 12 different Welsh charities selected by the firm. We called it the "12 Days of Giving" as it was around Christmas last year. We went to each of the charities with an extra large helium balloon, filled with confetti ,which they would pop to find a Golden ticket inside which said how much we were donating. The charities we supported were Tenovus Cancer Care , Shelter Cymru,  Kidney Wales,  Alzheimers Society Cymru , Diabetes Education Fund, the Wallich, City Hospice, the  Welsh Air Ambulance Trust, Wooden Spoon Wales, The Silverlinings,  the Wallich and Sparkle. See the video above for more details.
We also donated toys to Women's Aid in Pontypool at Christmas.
Homelessness is the biggest social problem in Cardiff is homelessness. As a firm we have been heavily involved in creation and support of  Cardiff Lawyers Care, set up by Cardiff & District Law Society collaborating with Law Works and the University South Wales to help to address the issue of providing legal advice to those experiencing homelessness in Cardiff. The project is now well advanced with the majority of the lawyers providing pro -bono advice coming from Watkins & Gunn.
We have continued to support schools and universities. We take local children and students for work experience where possible. We have developed our own certificate of work experience and have linked with Careers Wales. We hold an annual "moot" with the children at Howells School in Cardiff.  We have also engaged with Ulster University, Bangor University & University of South Wales enabling students to have the opportunity to gain invaluable experience of being involved in taking the statements from the victims of the Infected Blood inquiry.
We also support local teams/sports clubs in our communities such as Hafodrynys RFC  and the Torfaen Tigers.