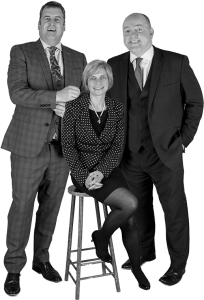 Looking for a law firm that truly loves people, is passionate about access to justice and professionalism and invests in the future of legal services provision? Look no further than Watkins & Gunn.
Problem Solved
We are proud to be a firm committed to jargon-free legal advice and delivering innovative solutions that work for our clients, as a result we attract sector-leading lawyers.
Our latest vacancies
We are also currently seeking the following:-
We are looking for an experienced employment lawyer who meets the following criteria:-
Qualified Solicitor or Legal Executive with a minimum of 3-5 years PQE
Experience of running own case load
Experience dealing with complex discrimination cases, TUPE transfers, Equal Pay claims
Previous experience working with unions desirable but not essential; particularly if experience in dealing with mass redundancies, industrial action, whistleblowing and group action claims
To apply please email info@watkinsandgunn.co.uk enclosing your CV.
Conveyancing Fee Earner – Pontypool office 
Are you an experienced Conveyancing Fee Earner looking for a new challenge?
We have a great opportunity for an enthusiastic residential property case handler to join our Conveyancing team at our Pontypool office.
The ideal candidate should be able to hit the ground running, have experience in handling their own caseload from instruction through to completion and be passionate about providing an excellent service to clients.
To apply please email info@watkinsandgunn.co.uk enclosing your CV.
Conveyancing Assistant – Pontypool Office 
We are looking for a conveyancing assistant to join our busy property team at our Pontypool office.
The ideal candidate will preferably have some experience in supporting a residential conveyancing team, be keen to learn more and be a great                                communicator with excellent client care skills.
To apply please email info@watkinsandgunn.co.uk enclosing your CV
Personal Injury Paralegal – Pontypool office 
Great opportunity for a law graduate or a PI fee earner with experience to join our highly regarded personal injury team (recommended in the Legal 500 & Chambers & Partners)  at our Pontypool office.
We can offer an interesting and varied caseload of RTAs, workplace accidents, public liability & occupiers liability cases.
The ideal candidate will be motivated, hard working & have a passion for helping personal injury victims & delivering a high quality service.
To apply please email info@watkinsandgunn.co.uk enclosing your CV
Public Law Paralegal – Cardiff/Newport 
We are seeking to recruit a motivated Paralegal to join our Public Law team. It is an exceptional opportunity to work in an award winning, department & to be involved in interesting, varied & often ground breaking work.
The role consists of assisting fee earners with case preparation including legal research, interviewing witnesses and drafting statements, processing evidence, preparing, collating and ordering documentation, attending on clients and witnesses, attending conferences and court, drafting and completing Legal Aid applications and assisting with office administration.
Ideal candidate will have previous paralegal experience, qualifications (completion of BVC/LPC is desirable but not essential for the role), good interview, drafting and document analysis skills & be able to work well within a team & display good administrative and case management skills.
To apply please email info@watkinsandgunn.co.uk enclosing your CV
A 2-5 years talented Commercial Lawyer able to provide a range of corporate and commercial advice to SME clients.
If you are interested please send your CV to info@watkinsandgunn.co.uk or contact us to arrange a confidential chat.
We would also welcome CVs from any gifted lawyers and support team professionals in other areas of law looking to work with a welcoming, progressive firm with an enviable client list.
Our values
We believe in employing and retaining those who share our values and standards and who are hardworking, approachable and dedicated to their own personal and career development. Click here to see if our values fit yours.
What we offer
We believe that to do a good job you need a good job to do. We offer a meaningful and rewarding career, job satisfaction and the opportunity to realise your full potential. Ongoing development and training are a high priority and with the benefit of this many of our staff have risen to senior positions within the practice.
We are also very proud to have been certified as a Great Place to work, underlining our commitment to our staff and our desire to be an employer of choice.
We have a culture of continuous improvement and we are committed to providing all of our clients with an excellent standard of service. We are a Legal 500 recommended practice and we hold the Law Society's Lexcel Quality Mark for excellence, only awarded to firms with the highest standards of management and client care.
We have a strong social responsibility as a firm and as individuals and are very aware of our impact on the environment.  We are signatories of the Law Society's Women in Law Pledge and are committed to creating a more equal legal profession for all by supporting the progression of women into senior roles in the profession.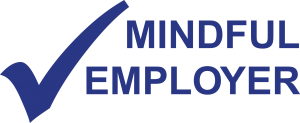 We are also  proud signatories of the "Charter for Employers Positive about Mental Health" and are committed to creating a supportive and open culture, where colleagues feel able to talk about mental health confidently, and aspire to appropriately support the mental wellbeing of all staff. "Mindful Employer" is a UK wide initiative run by Devon Partnership NHS Trust. Providing employers with easier access to professional Workplace Mental Health training, information and support, the initiative aims to help empower employers to take a lead in supporting the mental wellbeing of their staff more information  here 
We reward our employees with a very competitive salary plus an exceptional range of benefits including excellent holidays, death in service benefit and a Pension Scheme. We also operate a Structured Performance Review Programme.
We are always interested in hearing from talented, ambitious, client focused legal professionals and support staff. Send your CV in today to info@watkinsandgunn.co.uk or call our freephone number today: 0300 1240 400.