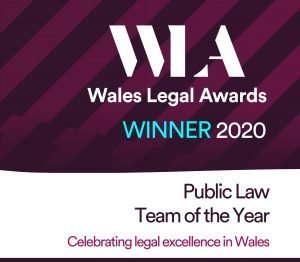 Lucy is a solicitor and a Senior Associate in the firm. She is a member of our Public Law team. She has developed a highly regarded public and administrative law practice and she also assists Michael Imperato  in representing Haemophilia Wales, Haemophilia Northern Ireland and numerous clients involved in the Infected Blood Inquiry.
Lucy graduated from Oxford University in 2005, trained at Gateley Plc and qualified as a Solicitor in 2009.  She then went on to Tyndallwoods in Birmingham where she developed a focus on public law and civil liberties work, advising on actions against the police, actions against the prison service and local authorities, inquests (deaths in custody and otherwise including jury inquests), appeals against Local Authority penalties and prosecutions and judicial reviews.
Moving on Farooq Bajwa and Co in London in 2011, Lucy advised high profile clients in the News International Voicemail Interception Compensation Scheme ('phone hacking litigation'). Lucy also acted for the family in the Neasden House Fire Inquest in 2012 arguing that the fire was caused by a faulty freezer, and successfully persuading Coroner Walker to issue a Rule 43 report to various industry bodies to reduce the likelihood of this kind of tragedy ever happening again.
In 2012 Lucy obtained an injunction to prevent the unlawful eviction of a residential houseboat mooring in East London.
Lucy joined Public Interest Lawyers in Birmingham in 2015 to work on a multi-party action against the Ministry of Defence on behalf of 1200 Iraqi civilians, each with allegations of abuse, human rights violations or war crimes. Lucy advised the clients through the Iraq Historic Allegations Team (IHAT) investigative process.
Lucy then joined NASUWT as a Senior Official advising the Union and its members on judicial review, complex employment disputes and trade union law.
Notable Cases:
R (Aso Mohammed)

v

Chief Constable of West Midlands Police 2010 EWHC 1228 (Admin)

which involved the removal of a police caution, the removal of client from the Sex Offenders Register and damages for breach of the Human Rights Act in Judicial Review Proceedings.

R on the Application of Nashika Harrison

v

(1) Birmingham Magistrates Court (2) Chief Constable of West Midlands Police Court Of Appeal A (Civ Div) 2011)

involving notifications made by police officers of hearings. The Court of Appeal invited the Lord Chief Justice to consider an amendment to the Magistrates' Courts (Detention and Forfeiture of Cash) Rules 2002.