Our long established Probate team can assist you through the difficult time of administrating an estate.
Our understanding, specialist and professional probate team are on hand to help you administer an estate as soon as you need us.
We can assist with funeral arrangements, notifying banks and other relevant parties, calculating Inheritance Tax (if applicable), applying for and obtaining the Grant of Probate (or Letters of Administration), preparing estate accounts and distributing the estate.
Our aim is to make every stage of the process as straightforward as possible, communicate clearly and to reassure you at every stage.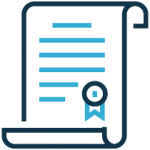 For information on our transparent pricing
Speak to our highly experienced lawyers today.
We'll present your legal position clearly and offer you jargon-free advice without any hidden costs.