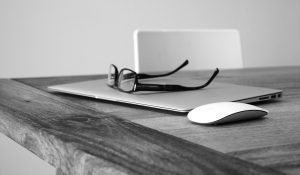 Covid -19 – How we are working during the pandemic
Wales has now moved to Alert Level One. 
Our offices are open – but we still remain cautious and
we would ask clients not to attend other than for pre-arranged essential appointments.
Pease contact us by telephone 0300 1240 400 or by e mail – info@watkinsandgunn.co.uk 
We are committed to continuing to provide the best possible service to our clients and the communities that we serve, so we have adapted our services and embraced technology so that we may support you as flexibly as possible  during our office hours of 8.30am to 5pm Monday to Friday.
If you do have an appointment

when entering the building and to follow all of our safety precautions to minimise the risk of exposure to Coronavirus –

 
you must wear a face mask, take a temperature test and use hand sanitiser on arrival.
the fee-earner conducting the appointment, will wear a face mask, maintain a 2 m distance, as far as possible, until behind  a screen in a meeting room.
we will limit the number of people who can attend the appointment to those who are absolutely necessary.
we will limit appointments to no longer than 15 minutes where possible.
 Prior to the appointment you will be asked the following questions – 
Are you or your family or anyone who lives with you displaying any symptoms?
Have you (or a close contact of yours) tested positive for Covid in the last 10 days?
Do you consider yourself vulnerable in accordance with government guidance?
Are you able to carry out a Lateral Flow Test before attending our office.
See the Public Health Wales guide "How to make a 3 layer face covering here
We have followed Welsh Government guidance to allow us to open our doors safely. We have hand sanitisers, appropriate PPE, protective screens and are enforcing two metre spacing. Staff are also required to disinfect surfaces between client visits. We also have a QR Code for you to scan to "check in" using the NHS Covid-19 App.
Watch our video to see the measures we have put in place to keep you safe in our Pontypool office –
We have invested in technology and adapted our processes so that we are able to provide all of our services remotely without necessarily requiring a face-to-face appointments, and can arrange to speak to you by telephone, email or by video conference.
We have carried out a Covid risk assessment using the Law Society template which is regularly updated and is available here
We thank you for your patience at this difficult time, we will continue to work hard to provide a high quality service to our clients.
Making a Will during the pandemic
We have developed a system to allow you to make a Will in 5 easy steps even during lockdown – click here to find out more.
Moving house during the pandemic
The  housing market in Wales has fully reopened. We have adapted all of our systems and invested in technology to enable us to assist you remotely – you can complete forms online, sign forms digitally, even verify ID remotely. You can calculate your Land Transaction Tax for properties in Wales here  You can calculate the Stamp Duty for properties in England here
Let us get you moving!
For more information  go to our Property page
Settlement Agreements
As a consequence of the economic effects of the pandemic some businesses are being forced to consider staff cuts. This often results in settlement agreement being offered to staff. Settlement Agreements usually have short deadlines, so  we have set up a fast and efficient system, using technology, to enable us to support clients nationwide. We can see you in person, if required, to discuss a settlement agreement at our offices in South Wales – in Cardiff, Newport or Pontypool – but we can also assist you remotely if you prefer and can offer a same day service.
Go to our Settlement Agreements page for more details.
Domestic Abuse
The current pandemic is putting relationships under severe pressure and many are living through lockdown in abusive relationships. We are offering 30-minute free consultations to discuss things further and to provide advice and support to victims. Victims of domestic abuse may also be eligible for Legal Aid, provided they meet the eligibility criteria, which will then help cover some or all legal costs. Everything discussed at these consultations will be kept entirely confidential. So, there is no need to suffer in silence. Read our article to find out more here.
Client Feedback
We have had some excellent client feedback during lockdown –
"Professional, friendly and kept in touch all the way through"

This was the first time i have used solicitors in my time and i can safely say that I would be definitely using these again…Leah Rhydderch was dealing with my case and i was really pleased with the service.. professional, friendly and kept in touch all the way through my case…very impressed and happy with the service…thanks all". Read full testimonial here

"Knowledge, sensitivity and legal advice helped my family"

"From initial contact, a social distanced meeting and continued updates by telephone Clive has gone far beyond professionalism. His knowledge, sensitivity and legal advice helped my family and myself at a very difficult period in our lives." Read full testimonial here

"Brilliant" online system for Settlement Agreements

"First class service from Lisa and the team, brilliant communication and the online system they have for signing documents is brilliant. A law firm that knows how to deal with people and they really made my experience very easy and simple. I did not hesitate in recommending them."

"Above and beyond conveyancing!" during lockdown

"Even under present circumstances and throughout the process, they have been able to get things done and have gone above and beyond without fault and always happy to help" Read full testimonial here.

Professional – Helpful and most of all KIND!

"5 Stars does not even come close to their recent kindness during an urgent situation I have had with authentication of a number of documents for my father and his ill health during the Covid19 pandemic" Read full testimonial here

"An excellent and efficient service" – Will during Covid lockdown

"Under difficult circumstances (with the UK in lockdown due to Covid19), Amy provided an excellent and efficient service and kept in touch throughout the process" Read full testimonial here.

"Fantastic" Conveyancing "throughout the Covid-19 lockdown"

"They have been fantastic throughout the Covid-19 lockdown period and have kept us informed of progress throughout. They have made moving house a lot less stressful." Read full testimonial  here. 

"Fantastic first impressions"

" Social distancing measures were effectively set up in the offices too so, I was made to feel comfortable at all times throughout our consultation. Fantastic first impressions, thank you!" Read full testimonial here.

"Outstanding" – Family Law

I highly recommend Watkins & Gunn Solicitors, my case was dealt with by Natalie Corten who is a very knowledgeable and professional individual. For the whole duration of the case I was kept informed and communication was very good and easy to understand, I have never dealt with many solicitors before but this was a very pleasant and straightforward experience although a delicate case.
Cyber Security during lockdown
Cybercrime is a priority risk for the legal sector and it's not going away during the Covid-19 pandemic.We take the security of our systems very seriously and have invested in appropriate defences to prevent  personal data being accidentally or deliberately compromised and to avoid breaches of confidentiality.
The money and sensitive information that law firms handle remains  attractive to criminals during lockdown and Cyber criminals are still operating using the same basic tactics as before the current crisis
So together we must be being extra-vigilant as Cybercriminals are trying to take advantage of any vulnerabilities in systems or  the different mindset people may have when they are dealing remotely.
Phishing 
This is one of the most common cybercrime scams which involves you being contacted by email, telephone or text message by someone posing as a legitimate institution to lure you into providing sensitive data such as your personal information, banking and credit card details, and passwords.
Examples of when you should be wary of Phishing are –
You have won a prize! –
a message with an eye-catching statements designed to attract your attention immediately. Often stating that you have  won a prize or a tax refund.
Generating a sense of urgency –
A favourite tactic  is to send a message asking you to act fast because a super deal is only for a limited time.
Hyperlinks –
A link in a message may not be all it appears to be. Hovering over a link shows you the actual URL where you will be directed upon clicking on it.
Attachments –
If you see an attachment in an email (even from an apparent trusted source) that you were not expecting or that doesn't make sense, do not click on it or try to open it.  They often contain malware like ransomware or other viruses.
Unusual content or unusual sender –
An email from someone you don't know or an unusual email from someone you do know , if anything seems out of the ordinary, unexpected, out of character or just suspicious in general don't click on it or act on it.
Please note –
Be vigilant and exercise caution when opening any emails, attachments or links and when responding to any requests for your personal credentials or bank account details.
Watkins & Gunn will NEVER knowingly issue an email to any third party which requires them to provide log in credentials involving inputting their personal information. If you receive an email from us that you consider to be suspicious please call us and do not open it.
Our bank account details will NOT change during the course of a transaction.  We will not accept responsibility if you transfer money into an incorrect bank account. We will NEVER inform you via email or text message of any change in our firm's bank details. You are advised to telephone our office to confirm our bank details BEFORE you transfer any money to us.