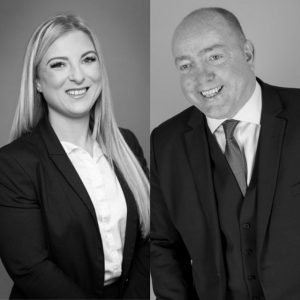 I cannot highly recommend Watkins & Gunn Solicitors Pontypool enough! 5 Stars does not even come close to their recent kindness during an urgent situation I have had with authentication of a number of documents for my father and his ill health during the Covid19 pandemic (not related illness to the virus).
I have on a number of occasions reached out to Watkins & Gunn for support with our Wills and also an NDA document and ALWAYS the help and support has been outstanding!… I have not really had to deal with Solicitors a lot in the past but I would never go anywhere else for anything in the future.
During my urgent time of need with my father's documents I reached out to Clive to explain if there was anyway they could help me during the lock down and distancing rules and regulations… Clive "as always" was brilliant – we came up with a way to get this done which would not put anyone in danger – and this could not have been done without the kind help and generosity of Jade – whom went into the office – and supported the entire exercise and was so kind, helpful and also really happy to help. I would not even have hesitated in making the appropriate payment for this service.
However an incredible gesture from Clive and Jade on behalf of Watkins and Gunn and they supported my ask with no payment required. I was shocked! and so delighted – and for me it sums up the Company and reconfirmed my initial thoughts of what an amazing "Family" Feel they have.
I am hoping that when things do get back to normal – that we support companies that have given something for nothing during these really difficult times. Watkins and Gunn are "one" of these companies. I would certainly not write these things if I truly did not believe in them – An amazing team of people.
I am so grateful to both Clive and Jade – I cannot thank you both enough. Would never go anywhere else and would "always" recommend W&G to my family and friends 100%.