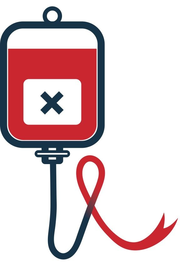 Neil Bateman's Evidence
On the 12th March 2021 evidence was heard from Neil Bateman, Benefits Adviser to the MacFarlane Trust (MFT) 2008-2017, the Caxton Foundation 2011-2017, the English Blood Support Scheme (EIBSS) 2017 to 2021 and the Scottish Infected Blood Support Scheme (SIBSS) 2021.
Mr. Bateman began his evidence by providing information on his background and qualifications and advised that he had previously worked as a Social Worker for the Local Authority. He is an accomplished author and an expert witness for Welfare Rights.
Mr. Bateman explained how his involvement with the MFT and Caxton Trust had resulted from initially helping one beneficiary with his benefit problems and then word getting around to others.  When the work began to increase, he was asked to sub-contract this work from the MFT and Caxton Trust.  Mr. Bateman explained at length the complexities of the benefits appeal process and criticised the DWP's decision making in relation to the ESA reconsiderations in 2012-2014/15.
Inquiry Counsel asked Mr. Bateman to explain his working relationship with EIBSS when funding was changed from the charities to the EIBSS. He said he worked on an independent basis and would receive referrals from EIBSS. He explained there were initial problems with EIBSS and his billing process because he needed to invoice the beneficiary and count on them to pass on his invoices, which proved difficult and impractical and resulted in him quite often not receiving payment.  This system was later replaced by a more suitable arrangement.
Inquiry Counsel asked Mr. Bateman about the consent process and the sharing personal data.  Inquiry Counsel referred Mr. Bateman to the Consent Form used by the Caxton Trust for registrants consenting to be referred to the Benefits Advisor.  Mr. Bateman said he was uncomfortable with the concluding paragraph on the form in brackets, referring to referral without or without consent. He said he had asked for the paragraph to be taken out.  The MFT had also used an identical form.
Inquiry Counsel asked if Mr. Bateman had been involved in formulating policies for the MFT and Caxton Trust.  He explained that he had not been involved in formulating policy but had given advice. He said he but was not involved in any decision making on discretionary payments for MFT, Caxton, EIBSS or SIBSS, but had had some involvement concerning beneficiaries being interviewed under caution and had drafted a strong response to the DWP concerning fraud investigation. Inquiry Counsel asked Mr. Bateman to explain about cross matching by the DWP of people on benefits. He provided a lengthy explanation of how the system worked but said his advice to people was to keep their payments from the Trusts in a separate account. Mr. Bateman told the Inquiry that Ministers had not been briefed about the MFT.
Mr. Bateman spoke about his advice to the MFT concerning the Welfare Policy in 2008.  He considered the means tested policy to be very complicated and had not recognised the costs of children and costs of taking paid employment which could cause severe poverty traps. Mr. Bateman suggested a 'tapered' process would be a more effective approach.  He said the DWP were found to arrogant and difficult to lobby and the government were just not listening.
Mr. Bateman spoke at length about the poor assessments carried out on beneficiaries for Employment Support Allowance (ESA) and the very bad decision making of the assessors through lack of knowledge and understanding of individuals' needs.  He said the impact on people was massive and a waste of public money and time.  Mr. Bateman considered people should have received continuous payments with a 'light touch' review for PIP, not staged payments for three or more years.
Mr. Bateman told how he was involved in a review of 410 cases of people with haemophilia who were refused PIP and who received back payments.  After this, new guidelines were provided to assessors and things improved, but still bad decisions are being made.
Mr. Bateman concluded his evidence by stating he is retiring this year and is proud of what he managed to achieve for his community.  He said he found it all very moving and very powerful.
Sir Brian thanked Mr. Bateman for his evidence and said he found it fascinating and revealing.