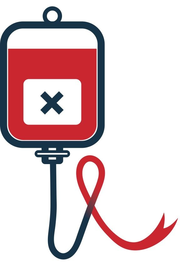 The Inquiry continued to hear testimony from David Watters, who was General Secretary of the Haemophilia Society. Counsel said that today the Inquiry would focus on documents from 1983 and 1984.
The first Bulletin from 1983 was shown. Mr Watters said that the editor of the Bulletin would have organised contributions and with the Chairman decided what was and was not published. This Bulletin contained statements from a Doctor saying although it is possible that haemophiliacs in the UK could get AIDS, it would not be an epidemic. Mr Watters said that the views in the Bulletin documents were not necessarily a representation of views of the Society. In the second Bulletin in April, Professor Bloom said it was unfortunate haemophilia has been linked to AIDS and that one of his patients may have a mild form. Mr Watters did not recall learning about this specific case at the time.
In an Executive Committee meeting in April 1983, there was no discussion of AIDS in the minutes, the only reference was in regards to an application of the Research Grants Committee. Mr Watters suggested that AIDS may not have been addressed directly as there was a considerable amount of denial among the board members. Mr Watters spoke about the Mail on Sunday article published in May 1983, "Hospitals Using Killer Blood". Mr Watters said he recalls the article was in alarmist terms and misleading by suggesting the UK could have their entire needs met by supply from Switzerland. Professor Bloom was asked to write to reassure Society members about the situation. Professor Bloom reassured members by saying it had not been proven that there was transmission through blood products and he was not aware of any proven cases in UK haemophiliacs. Mr Watters said Professor Bloom was relied on as he was Chair of the UKHCDO and was regarded by peers as a person with authority. Mr Watters said the Society did not have the time or money to call 20 or 30 different people for their positions. Mr Watters agreed that the fact there was a haemophiliac suffering from AIDS was a fact members had a right to know, but in a controlled and factual manner, not from tabloids. He agreed members had a right to know about risks, but the Society wanted to have accurate information and proof before saying anything further.
A letter was shown from the Irish Haemophilia Society from May 1983, noting their concern that the risks of AIDS were being downplayed and that they were considering putting pressure on authorities to use products made in Ireland. Mr Watters said this did not really raise concern to him at the time as Ireland were almost entirely reliant on US products. Mr Watters said that he believed the Irish Society was speaking specifically about Ireland. At an Executive Committee meeting in July, it was unanimously decided that their position remained the same and Professor Bloom should be written to and given the opportunity to amend what he had written previously. Mr Watters confirmed the Society continued to depend heavily on Professor Bloom's views. A letter from Professor Bloom later in July said he did not think they needed to emphasise risks to patients.
Mr Watters discussed a meeting with Lord Glenarthur in September 1983. An internal document from prior to the meeting showed in spite of the recent death of a haemophiliac in Bristol, the Society wanted imported products to not be suspended. They had decided to give grants for AIDS research and were asking the government to increase funding for research. Sir Brian noted that the Society would not spend money or ask the government to spend money on something that they did not see as a real risk to haemophiliacs. Following the meeting, a letter showed a reassurance of the commitment to self sufficiency and that they would still be dependent on imports. It was noted that future supply would be in accordance with new regulations, but the supply still to come would not be. The Society sought not to be against this previous stock being imported.
Minutes of the Executive Committee meeting in September 1983 said there were no new suspected cases and the Cardiff case now confirmed. Mr Watters accepted that the message members received in 1983 was to keep using Factor concentrates. He said he does not think the publications by the Society gave an impression the concentrates were entirely safe to use, but that the benefits outweighed the risks. He also said he did not think the risks were downplayed based on what was known at the time.
Counsel showed a report by Mr Ken Milne from the Blood Product Sub Committee in 1984, a discussion document to see if policy should be revised. The demand for concentrate was discussed and ethical considerations. The document claimed British products were no better than American commercial products in respect of hepatitis risk. It also stated there was no reliable evidence that AIDS was transmitted through blood products, it suggested the NHS product may have higher risk. The report suggested the Society should hold back from campaigning for self sufficiency and "wait and see". The Executive Committee meeting in February said that the document would be sent out to the Medical Advisory Panel members for their views. The Society on this occasion had decided to seek the view of all members of the panel, instead of just Professor Bloom, Mr Watters sees this as a part of the Society learning to consult more widely.
Some of the responses from the Medical Advisory Panel were shown. Dr Rizza questioned what evidence there was for the statement NHS material was worse than imported material. Professor Bloom agreed with the ethical considerations but said the view in regard to hepatitis was complacent, he did not know of any evidence that british material was worse. He also said we may not have had an AIDS problem in the UK without the import of commercial blood products. Professor Bloom said he believed the Society should continue to pressure the government to increase the production of UK material. Dr Colvin further shared the view there was no evidence that british concentrate carries a greater hepatitis risk. Mr Milne's response to Dr Colvin was also shown where he noted he should not have referred to a greater hepatitis risk in the UK and this was a subjective view he had been told by a Centre Director. An Article by Mr Milne was published in the Bulletin in 1984 stating the NHS was no better than commercial concentrate in regard to Hepatitis risk. His view published essentially said haemophiliacs had no reason to be worried about commercial concentrate. In an Executive committee meeting in March, risks of hepatitis and AIDS were not discussed. Priorities were decided based on the Blood Products committee to ensure the BPL development at Elstree remained on target.
Publications of Hemofacts were shown. In an Article by Dr Lee, the tone and message was overall positive, providing reassurance to haemophiliacs. It reported only 2 haemophiliacs in the UK had AIDS and for haemophiliacs the prospects were better than for others. Mr Watters said for publications such as this, there would not be any specific checks on what was written, it would be published as provided. A Hemofact publication in September of 1984 by Dr Kernoff, said the possibility of AIDS caused by a virus is a strong one. He suggested the incidence of AIDS in hemophiliacs could be low because they were already immune.