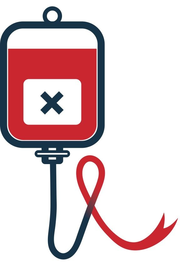 Alasdair Murray's Evidence
Mr Murray was a Trustee of the Macfarlane Trust (MFT) between 2014 and 2019 and also a Chair between 2016 and 2019.  Mr Murray was Chair of the MFT during the period it was being wound up and the Government reform process.
Mr Murray discussed several topics put to him by Jenni Richards QC over the course of his evidence and these included:
Ms Richards questioned Mr Murray about the role of the Department of Health (DoH) in the running of the MFT. Mr Murray confirmed that in terms of funding the reality was that the MFT were highly constrained by what the DoH allocated in terms of funding and the allocation DoH provided to MFT Mr Murray felt was not based on assessment of likely need.
Mr Murray spoke of his frustration at the lack of understanding he felt the DoH had in the running down of the MFT and the reserves it held.
Ms Richards also put questions to Mr Murray regarding contact with beneficiaries. Mr Murray responded by saying that personally he didn't have much direct contact with the beneficiaries and that direct contact was made more by the office staff and the Chief Executive.  He also confirmed that all beneficiaries did have to complete a census on a regular basis but could not recall if this was yearly or just in relation to a change of circumstances.  He didn't recall the census being raised as an issue by the beneficiaries during his time as Chair.
A focus of Ms Richards' questioning related to the reserves and the transfer of these to the Terrance Higgins Trust. Mr Murray spoke of how after the process the MFT had undertaken to provide grants to the beneficiaries who applied – there was perhaps more left in the reserves than they would have hoped and the plan was to distribute this to a third party organisation.  It had been decided that the organisation would be the Terrance Higgins Trust (THT) because it was felt that they understood the issues around HIV, had a proven track record in support and were willing and able to take the reserves.
Mr Murray l was asked why the reserves were not distributed to beneficiaries at this point rather than the THT and he responded by saying that the MFT were under intense pressure to shut down at this stage and it was felt that there wasn't time to run an alternative programme. Mr Russell also spoke of his belief that, as far as he is aware, THT still hold the reserves that the MFT provided them with.  Mr Murray did agree that with hindsight the MCFT could have explored further options when the MFT started the process of winding down in March 2017.
For a full transcript of Alasdair Murray's evidence please visit https://www.infectedbloodinquiry.org.uk/evidence where you can read the transcript or watch the evidence via YouTube video