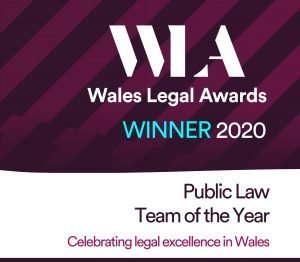 Eleri is a Solicitor specialising in Public Law  and is supervised by Michael Imperato.
Experience:
She joined us in 2014 and has recently qualified after completing her training contract with us.
Professional Qualifications:
She completed her Legal Practice Course at Cardiff University Law School and gained her LLB at Aberystwyth University. She completed her training contract with us and is now a qualified solicitor.
Outside of Work: 
Eleri is a fluent Welsh speaker and a member of the Cardiff Cwlwm Busness group. She enjoys catching up with friends, marathon running, finding time to be fit and healthy and taking holidays overseas.
Cymraeg
Ymunodd Eleri â ni yn 2014 ac mae hi bellach wedi cymhorthi fel Cyfreithwraig ac yn rhan o'r tîm Cyfraith Gyhoeddus.
Cymwysterau Proffesiynol
Enillodd ei LL.B ym Mhrifysgol Aberystwyth.Pasiodd ei Chwrs Ymarfer Cyfreithiol yn Ysgol y Gyfraith Prifysgol Caerdydd.
Y Tu Allan i'r Gwaith
Mae Eleri yn mwynhau dal i fyny gyda ffrindiau, rhedeg marathon, dod o hyd i amser i fod yn ffit a mwynhau gwyliau dramor.