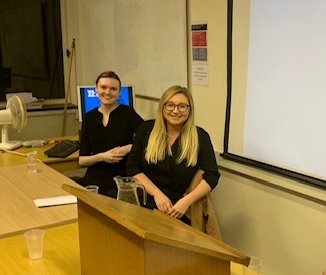 Public Law Wales and Young Legal Aid Lawyers recently launched the Young Legal Aid Lawyers in Wales with a seminar discussing 'Becoming a Public Lawyer in Wales'.
Trainee Solicitor at Watkins & Gunn, Eleri Griffiths, was invited to speak at the seminar last week and delivered a successful presentation alongside Rhodri Williams QC (barrister at Thirty Park Place Chambers and Treasurer of the Wales and Chester Circuit) and Alannah Lewis (Young Legal Aid Lawyers).
Eleri is currently undertaking her training contract at Watkins & Gunn to become a qualified solicitor.  It was fantastic that she was asked to speak at such an event; being able to give real insight into what it takes to become a Public Lawyer in Wales.