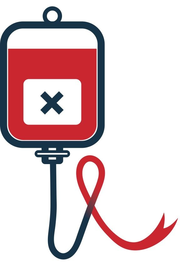 Thursday 20th May 2021 saw the Inquiry hear evidence in relation to the current support scheme in Wales, the Wales Infected Blood Support Scheme (WIBSS).  The morning of the hearing saw Vaughan Gething, Minister for the Economy and Minister for Health and Social Services from May 2016 to May 2021 and the afternoon session heard from Alison Ramsey, Director of Planning, Performance and Informatics for NHS Wales Shared Services Partnership.
Mr Gething discussed several topics put to him by Jenni Richards QC over the course of his evidence and these included:
Ms Richards asked Mr Gething about his background to date and of his knowledge and understanding of the blood scandal both prior to him taking up his post and during his time in his post as both Minister and Deputy Minister for Health and Social Services. Mr Gething acknowledged that he did only have a basic understanding of the background to begin with and his knowledge increased significantly when he took his posts.  He acknowledged from the outset that he understood the significant anger that those affected in Wales feel because of a failing by the state that is still to be resolved and that although he now has a deeper understanding he can never fully understand as he hasn't lived with being infected.
Mr Gething was questioned about the transition from the schemes with Alliance House to the devolved nations. Mr Gething confirmed that it was fair to summarise that it was not Welsh Government's choice to set up the scheme and that it was put upon them by UK Government to do so and that there was no official consultation between UK Government and the Welsh Government about taking on the responsibility and that it was a matter of the UK Government making the overall decision.  Mr Gething believed that the scheme should be ran by the UK Government directly.
Ms Richards asked Mr Gething to reflect on the advantages and disadvantages of the scheme being a devolved Welsh scheme. Mr Gething acknowledged that a disadvantage was that as there were different schemes in the different nations it meant that beneficiaries were better off in one scheme than another.
Mr Gething was questioned about the payments to the bereaved and asked why the Welsh scheme is limited to 3 years at 75% and doesn't follow the Scottish scheme which provides the 75% of support to the bereaved for life. Mr Gething responded by saying that the payments to the bereaved were looked at and it was a budgetary point of view that determined the three years which is sustainable within the health budget.
Ms Richards also asked Mr Gething about England's announcement in March 2019 of an uplift in payments for those in the English scheme. Mr Gething spoke of there being no notice from the Government of the uplift being announced and of his frustration of putting those in Wales in a different financial position again.
Mr Gething also discussed the funding of HIV payments to the Welsh Government. The Treasury/Department of Health still provide the funding for HIV payments to the Welsh Government.  Mr Gething spoke of the funding being made on an annual basis and as far as he was aware there was no ongoing commitment from the UK Government that these payments would continue year on year.  He spoke of a need for a permanent understanding on parity payments including the HIV payment.
Ms Richards then questioned Mr Gething about the recent March 2021 announcement on parity. Mr Gething attended a meeting with the four Health Ministers in early March 2021 and the issue of parity was discussed and there was general agreement that it would be the best way to deliver progress and broad parity prior to the Inquiry reporting its findings.
To close his evidence Mr Gething spoke of the fact that he was pleased that the Inquiry was taking pace and that he really did hope that it would lead to a settlement and justice for those who have been denied it for so many years.  He hoped that any recommendations by the Inquiry would mean equality in the UK and closure and proper recognition for all those infected and affected.
Sir Brian Langstaff thanked Mr Gething for his thoughtful, eloquent and careful way that he had given evidence.
The afternoon of 20th May 2021 saw Alison Ramsey, Director of Planning, Performance and Informatics for NHS Wales Shared Services Partnership provide her oral evidence.
Ms Ramsey discussed several topics put to her by Katie Scott, Inquiry Counsel, over the course of her evidence and these included:
Ms Scott first questioned Ms Ramsey about Wales Infected Blood Support Scheme (WIBSS) relationship with its beneficiaries. Ms Ramsey responded by saying that in May 2018 all current Alliance House beneficiaries were contacted and advised that their details had been transferred.  The beneficiaries were canvassed in relation to setting up an advisory support group and around 15 beneficiaries were interested in being members of the group.  They have also discussed adding a beneficiary to the Governance Group and establishing a Support Network Group.  Ms Ransey confirmed that these are all still ideas that WIBSS wish to proceed with but COVID has had an impact on their implementation.
Ms Ramsey confirmed that any policy decisions, eligibility criteria and payments are decided by the Welsh Government and it is WIBSS role to implement these policy decisions. WIBSS have on occasion advised Welsh Government on certain areas of policy but ultimately it is the Welsh Government's decision.
Ms Scott also questioned Ms Ramsey about WIBSS policy on receiving applications from those infected or affected who had originally been turned down by the Skipton Fund. MS Ramsey confirmed that WIBSS are happy to receive applications from those who may have previously been turned down and each application would be reviewed as a new application.
Ms Ramsey also spoke of the internal guidance WIBSS use to assess a new application and that there are five conditions to be met to approve an application. Ms Ramsey confirmed that a lack of medical records to show treatment is not fatal as the scheme are aware that medical records have been destroyed over the years.  They can use clinical coding to substantiate that a particular procedure took place and clinical plausibility is obtained from one of WIBSS clinical advisors where necessary.
Ms Scott then put Ms Ramsey questions relating to the psychological support that WIBSS offer beneficiaries. Ms Ramsey advised that they use an in-house Welfare team through the Velindre Health Trust who already had a well-established welfare team through the work they do with cancer care.  The WIBSS model of support was modelled on Velindre's existing model.  There are currently around 50 beneficiaries who take up the support service.
Ms Ramsey was then questioned relating to discretionary grant. The decision was made that these would not be means tested and the information about how to apply for a discretionary grant is contained on WIBSS' website but this information can also be obtained by the beneficiary through one of the welfare support officer.
To close her evidence Ms Ramsey acknowledged the beneficiary's resilience for justice and to have their voices heard over the years.  She thanked her team for always trying to provide support where they could and encouraged beneficiaries to get in touch with WIBSS if they di require any support or have any suggestions for WIBSS in the future.
Sir Brian thanked Ms Ramsey for her evidence which saw the close of the days hearing.
For a full transcript of Vaughan Gething's and Alison Ramsey's evidence please visit https://www.infectedbloodinquiry.org.uk/evidence where you can read the transcript or watch the evidence via YouTube video.