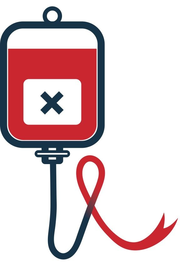 The start of a new week of hearings began with a presentation by Jenni Richards QC on the Skipton Fund and the Inquiry's investigations into the decision making of the Skipton Fund.
Ms Richards began the morning by saying that a number of witnesses would be called during the week and the Inquiry were aware that the majority of these witnesses crossed over into other areas that the Inquiry have interest in and that questions would be put to the relevant witnesses at a later date.  She advised that this related to the following witnesses:
Mr Lister – Head of Blood Policy at Department of Heath 1993 – 2003
Professor Mildred – Lead solicitor for the plaintiffs during the HIV litigation
Mrs Lloyd – Role in NHS Wales
Mr Richards covered several topics over the course of the presentation and these included:
The background to the establishment of the Skipton Fund including the announcement of the Fund and the comparisons with the so called 'Ross Report'.
The relationship of the Skipton Fund with the Department of Health (DoH) and the agreement that governed the way in which the scheme was ran.
Ms Richards also covered how the decisions on eligibility were made by the Fund.
A further topic that was discussed was that of burden and the standard of proof. The burden was described as being on the applicant and the standard of proof was described as being on the balance of probabilities.
Finally in the presentation Ms Richards covered some examples of the applications that were refused, that went to appeal and the reasons given for the refusals of funding. One of the biggest categories of refusal was a lack of evidence.
For a full transcript of the Skipton Fund presentation please visit https://www.infectedbloodinquiry.org.uk/evidence where you can read the transcript or watch the evidence via YouTube video.