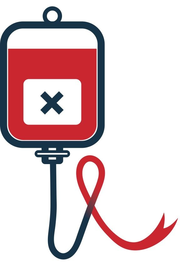 The final witness of the fifth week of hearings was Consultant Haematologist Professor Parapia.
Counsel Katie Scott began the day's hearing by asking Professor Parapia about his medical background. Professor Parapia told the Inquiry that he undertook his medical training at Cardiff Haemophilia Centre under the supervision of Professor Bloom. He then progressed and became a senior Registrar in haematology at Bradford Hospital. Then in 1981, Professor Parapia was promoted to a Consultant and Acting Director at Bradford Haemophilia Centre.
Professor Parapia told the Inquiry that he often found himself in disagreements with the management at the Haemophilia Centre as the ward had insufficient resources with the ward being small and cramped. He told the Inquiry that after a long disagreement with management, the Haemophilia Centre was provided with an additional treatment room in 1984.
The Inquiry heard how cryoprecipitate was used at the Bradford Haemophilia Centre for much longer than many other haemophilia centres. Professor Parapia told the Inquiry that a protocol was followed in Bradford in terms of what treatment was provided to patients. The protocol was kept in the lab and on the haemophilia ward. Professor Parapia preferred to use NHS factor products rather than commercial products. However, he acknowledged that commercial products were better in terms of convenience.
Professor Parapia told the Inquiry that he asked producers of commercial concentrate to provide him with assurances that donors were safe. They had told Professor Parapia that American products conformed to FDA guidance and were therefore safe.
Counsel Katie Scott then asked Professor Parapia about his knowledge of the risk of hepatitis transmission through contaminated products. Professor Parapia said that by 1978 he was aware that hepatitis B was transmittable by blood. He stated that his first experience of non- a, non- b hepatitis was at St James Hospital in the early 1980s. In terms of AIDS, Professor Parapia stated that he started telling his patients of the AIDS risk posed by blood products when the test for AIDS became available in the 1980s.
During his evidence, Professor Parapia said that he kept a careful watch over haemophiliacs that used home treatment. He stated they would have a check-up every three months and if the haemophiliacs did not attend this check-up then their home treatment would stop.
Ms Scott then asked Mr Professor Parapia about the support haemophiliacs were provided with if they had tested positive for hepatitis C or HIV. Professor Parapia stated patients were offered counselling but the hospital was only able to provide the support of a psychologist intermittently.
The Inquiry heard Professor Parapia's views on the relationship between the pharmaceutical companies and haemophilia centre directors. He told the Inquiry that many haemophilia centre directors had very close relationships with the pharmaceutical companies and in return they were provided with five-star accommodation and luxurious hospitality. Professor Parapia stated that in the 1970s and 1980s relationships between the two were very different to now as haemophilia centre directors did not have to declare their interests.
As the day's evidence concluded, Sir Brian took the opportunity to ask Professor Parapia some questions, one of which was how many patients he had treated at Bradford Haemophilia Centre between 1982-1986. Professor Parapia replied by stating he treated around 26-28 haemophiliacs. Sir Brian then went onto ask if he was aware as to how many of these patients went onto develop AIDS. Professor Parapia said less than ten but could not give a more precise figure than this.
Professor Parapia told the Inquiry that he was sorry for infecting his patients but that this was unintentional and without his knowledge.