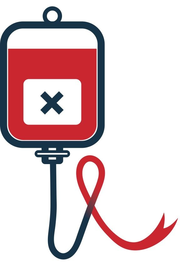 This week the hearings of the Infected Blood Inquiry come to Leeds.
Oral Evidence of John Cornes
John comes from a large family of haemophiliacs. John had haemophilia A and as children, he and his brothers were treated with cryoprecipitate and several other factor concentrates. John and three of his brothers were infected with HIV as a result of contaminated blood products John was also infected with hepatitis C along with another one of his brothers.  John's three brothers sadly died in the 1990s.
There was a lot of negative press attention surrounding John's family and particularly one of his brothers who unknowingly infected a girl with HIV. John said that their lives were wrecked because of the allegations and that the press ripped the family apart. When one of the brothers died, numerous journalists hid in the bushes to report on the funeral and later the grave was vandalised.
Because of the hepatitis C, John developed cirrhosis of the liver and was unable to work for a month which was hard on him. He now has to work part time. He asked if he could have a liver transplant but was told that he could only have this if he was to develop cancer.
John said that he was at the Inquiry to represent his nieces and nephews who no longer have Dads and at least 30 members of his family who have been both infected and affected.
Oral evidence of Graham Binks
Graham gave evidence about his late wife Margaret who received blood transfusions following the birth of their sons. After the birth of their second son Margaret became unwell and Graham described that she was "never healthy again". She was later diagnosed with chronic, aggressive hepatitis C after a liver biopsy but was not told about the risks of transmitting the infection.
Margaret's health deteriorated quickly. Upon discharge from hospital she was given only six months to live. Graham said that when the seriousness of her condition became clear, Margaret was frightened. She knew that she would never see her children grow up but that the joy they brought was the best medicine for her. Margaret sadly died aged 43 on 25 January 1980.
After Margaret died, Graham struggled to explain to his children that their mother was never coming back. He struggled to grasp that he was a widower at the age of 33 with two little boys to look after.  All of the family's financial planning had been based on their having two incomes. Graham was faced with substantial funeral costs, mortgage payments and having to see his sons through university by himself.
Oral evidence of Jo-Anne Cohrs
Jo-Anne gave evidence about her late husband Keith who was infected with HIV, Hepatitis B and C after receiving contaminated blood products. He had severe haemophilia A and in the 1980s received factor VIII. After getting married and moving down south in 1984 Keith lost weight and had very bad cold which later developed into pneumonia. He was advised to get tested for HIV after hearing stories about it in the media. They received the result the following year in the form of a letter with "AIDS, Don't Die of Ignorance" franked on the front. It confirmed that Keith had tested positive for HIV.
After the HIV diagnosis, Jo-Anne and Keith were both determined to have a normal married life. Jo-Anne ignored doctor's advice to wear gloves and a mask when treating Keith as she loved him and didn't want to treat him differently. In 1985-1986 Keith was also diagnosed with Hepatitis B and C.
Keith's infections had a huge mental and physical impact on him. He suffered from cognitive loss and mood swings. It was hard on Jo-Anne to see him lose his strength. They suffered stigma from the media and medical professionals. Keith sadly died aged 38 on 6 March 1987. Jo-Anne recalled how 'stigmatising' yellow bags of medical waste were left outside their home for weeks after his death.
Jo-Anne and Keith's Christian faith was important to them and they received a lot of help from the Church community during very difficult times.