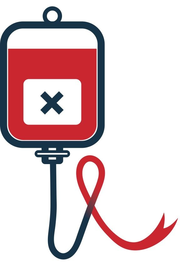 Ms Daniels was an Independent Financial Advisor (IFA) to the Macfarlane Trust (MFT), Caxton Foundation and Eileen Trust 1995-2017 and a Caseworker for the Eileen Trust from 2005 and their Secretary from 2007.
Ms Daniels discussed several topics put to her by Ms Scott, Inquiry Counsel over the course of her evidence and these included:
Ms Daniels spoke of her initial role as IFA was in relation to assisting mostly MFT beneficiaries to obtain mortgages. Many beneficiaries were in sub-standard housing before Ms Daniels began assisting them to apply for mortgages.  She spoke of the plight of these beneficiaries striking a chord in her and this led her to wanting to help.  She approached several lenders and was able to secure an understanding with Nationwide Building Society who would consider applications for a mortgage from MFT beneficiaries providing they were able to supply the required documentation.
Ms Scott put questions to Ms Daniels regarding debt and debt advice. Ms Daniels confirmed that she did offer beneficiaries debt advice in her role as IFA and she spoke of her success of being able to assist beneficiaries in speaking with the creditor and being able to come to an agreement to be able to either write off the debt completely or markedly reduce the monthly repayment costs.
Ms Scott also asked if Ms Daniels ever received the impression from beneficiaries when she was visiting their homes that she was ever unwelcome or the beneficiary she was visiting saw her visit as intrusive. Ms Daniels said that she was always made to feel welcome but understood that some of the MFT beneficiaries did feel that they shouldn't have to ask a charity for small sums of money.  She also commented on her feeling that the MFT Trustees did have a lack of understanding regarding the beneficiaries and that the grant process was ultimately too complicated and bureaucratic.
Ms Daniels closed her evidence by saying that the charities were in an impossible situation and that the Government should have held their hands up from the very beginning and admitted they had made a mistake and compensated people properly. She continued by saying that there should have been an insurance backed scheme so that widows didn't have to worry about their mortgages.
Sir Brian Langstaff thanked Ms Daniels for her evidence which he described as being given with a definite and clear recollection.
For a full transcript of Susan Daniels' evidence please visit https://www.infectedbloodinquiry.org.uk/evidence where you can read the transcript or watch the evidence via YouTube video.