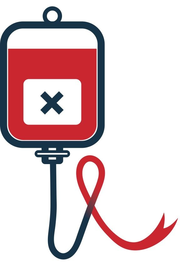 Today, the Inquiry began its next round of hearings following a brief break. The Inquiry would hear evidence from Minister of Health for Northern Ireland Robin Swann MLA and civil servant Liz Redmond.
Robin Swann MLA was the first witness to give evidence. Ms Richards QC began by asking Mr Swann about the absence of financial support for hepatitis B victims. Mr Swann stated that this was something he would need to look into and provide a full response in writing. Ms Richards QC then went onto ask Mr Swann about limiting financial support and the justification behind this. Mr Swann stated that this was being reviewed and was something that he would need to engage in discussion with other devolved nations as to next steps.
Ms Richards QC then asked Mr Swann why it took so long for Northern Ireland to make the parity announcement. Mr Swann stated that this question should be answered by the Paymaster General in due course.
During his evidence, Mr Swann confirmed that efforts would be made by the Northern Irish government to bring payments in line with those in Scotland and for the introduction of a special category of payments for bereaved family members.
Mr Swann explained to the Inquiry how the additional funding for bereaved family members was subject to approval by HM Treasury. Mr Swann stated that only in March of this year following a meeting with his counterparts from the devolved nations was it agreed that additional funding would be made available to infected and affected victims.
Following a brief break, the Inquiry recommenced and questions from recognised legal representatives and core participants were put before Mr Swann. Mr Swann answered questions regarding recurrent parity and stated that suitable legislation would need to be introduced to ensure financial support for victims in future. Mr Swann stated that the NI Executive would be open to legislative change if this was required.
Ms Richards QC then asked Mr Swann about the moral responsibility surrounding bereaved parents, children or other family members who provided care being absent from the payment scheme. Mr Swann said that he hoped the Inquiry will help with this with its recommendations.
Mr Swann was asked about societal and political issues that have affected Northern Ireland's journey to achieving parity. Mr Swann stated that the fact Northern Ireland was absent of a government for over three years had a knock on effect.
Mr Swann concluded his evidence by stating that the contaminated blood scandal was a tragic episode and is a support for Northern Irish victims is a priority for him.
The second witness to give evidence today was Liz Redmond. Ms Redmond is the Director of Population Health at the Department of Health Northern Ireland and has been in this role since January 2019.
Ms Redmond told the Inquiry about her role in the Department of Health and stated one of her main responsibility's is the oversight of blood safety in Northern Ireland and the response to the Infected Blood Inquiry.
Ms Richards QC asked Ms Redmond about the administrator for blood payments in Northern Ireland. Ms Redmond confirmed that it was the Business Services Organisation also known as BSO for short, that was responsible for administering payments to victims. Currently, Ms Redmond estimates there are 104 beneficiaries of BSO.
Ms Redmond discussed a 2017 judgment arising from a judicial review challenge which stated that all decisions made by civil servants in Northern Ireland during the Stormont suspension would be overturned. Therefore, it was very difficult to make decisions on current expenditure in Northern Ireland.
Ms Richards QC asked Ms Redmond about how BSO assesses income top-up payments and stated the Alliance House Organisation's former policy was used. Ms Redmond was unable to answer this question as she was not aware of this being the case.
Ms Richards QC then asked Ms Redmond about benefit advisers assisting contaminated blood victims in Northern Ireland. Ms Redmond stated she was not aware of this and could not, therefore, provide an answer to her question.
Please click here for the full transcript https://www.infectedbloodinquiry.org.uk/sites/default/files/documents/Transcript%20-%20London%20-%20Wednesday%2019%20May%202021%20%28Robin%20Swann%20and%20Liz%20Redmond%29.pdf