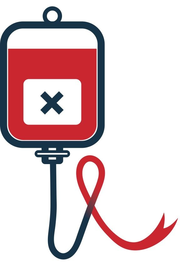 Professor Hay is currently the Director of the Manchester Haemophilia Centre, Clinical Professor of Haemostatis and Thrombosis, Consultant Haematologist at Manchester Royal Infirmary and current chair of UKHCDO.
He also previously held posts at Royal Liverpool University Hospital and Royal Hallamshire Hospital, Sheffield.  The questions were put to him by Jenni Richards QC and her questioning related to his time in positions at all three of these hospitals.
Professor Hay discussed several topics put to him by Jenni Richards QC over his two days of evidence and these included:
Patients being kept on the same product. Once they had been exposed to one batch, the policy of the hospital was to keep the patient on this batch wherever possible.
Regional contracts and the criteria used in putting these contracts in place.
Knowledge of the risks of hepatitis and AIDS. Professor Hay said that whilst the risks of non A non B were known, and those treated with concentrate were a 'a very high risk', they didn't know what the long term effect would be or how many would clear the virus. He came to realise this around 1983.
When HIV emerged in 1983, haemophilia treatment guidelines were based on poorly formed opinions and during his evidence he called this an 'awful time'.
In relation to how those infected with HIV and hepatitis C were advised of their diagnosis, he said not all his discussions with patients were in the notes and that 'the absence of a note does not mean a conversation did not take place'.
On the issue of consent for testing he said it was not customary to obtain a patient's consent to a hepatitis C test.
On the issue of vCJD notifications and risk, he talked about the vCJD risk and the confusion over what to tell patients given that there was no test and no treatment. All bleeding disorder patients were told they were at risk even if they hadn't had British products.
He spoke at length about the National Haemophilia Database and confirmed that some patients did not know their data was being stored. From the year 2000 'implied consent' was needed so patients should have been actively informed about the database and what was on there.
At the end he talked about the campaign for a public inquiry being like a 'Guerrilla War' and that the Inquiry has 'raked up' issues that his patients had come to terms with long ago.
Professor Hay also provided some information relating to UKHCDO but advised that a second statement would be provided by the Inquiry on behalf of UHCDO which will set out its role in more detail.
For a full transcript of Professor Hay's evidence please visit https://www.infectedbloodinquiry.org.uk/evidence where you can read the transcript or watch the evidence via YouTube video.