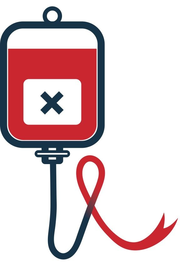 Tuesday 20th October 2020
At the beginning of the fourth week of the autumn hearings, the Inquiry heard evidence from Professor Christine Lee.
Jenni Richards QC began her questioning by asking Professor Lee about her medical background. Professor Lee stated she began her career at St Mary's Hospital, London, working in the haematology department between 1974-1976. From 1976- 1982, Professor Lee worked at St George's Hospital, London. In 1983, Professor Lee became a Consultant at the Royal Free Hospital, London and stayed there for the duration of her career.  Professor Lee's role at the Royal Free included analysing the data of haemophilia patients. She told the Inquiry that analysis of a raised liver function test one month after transfusion was one way of diagnosing non-A non-B hepatitis.
In her role as a consultant at the Royal Free Hospital, Professor Lee stated that she held a HIV testing clinic, however she didn't see new patients and Dr Kernoff was responsible for treatment of haemophilia patients.
Ms Richards QC then asked Professor Lee about the treatment policies at the Royal Free Hospital. Professor Lee stated that normal procedure was for patients to be kept on the same batch of concentrates throughout their treatment. Between 1983 and 1984 adults with moderate or mild haemophilia were given DDAVP. If it was known that a haemophilia patient was scheduled for an operation, it was normal procedure for Cryoprecipitate to be saved up to give to the patient before and after an operation.
Professor Lee was asked about why, in 1978, the Royal Free's new co-directors wanted to move patients onto factor concentrates from cryoprecipitate. She said it was a 'much more effective treatment'. She also confirmed that it was the Royal Free's policy to give children NHS factor.
In 1980, Professor Kernoff wrote of the 'medical hazard' of exposing patients to a different brand of concentrate because of the increased risk of hepatitis. Professor Lee said it was the Royal Free's policy to limit exposure' by keeping patients on the same batch.
During her evidence, Professor Lee stated that during her time at the Royal Free she did not recall being involved in conversations regarding the purchasing of blood products.
Professor Lee then went on to discuss hepatitis and its presence in blood products. She stated that during training for her medical degree in 1965, she learnt of the prevalence of hepatitis B in transfused blood. In respect of hepatitis C, she explained that clinicians knew in the late 70s that there was a problem but not how severe the problem was.
Professor Lee told the Inquiry that medical professionals had to balance the risk of a haemophiliac receiving contaminated products or having a life- threatening haemorrhage if they didn't receive them.
She did not agree that patients should have been told the risk of hepatitis C as the information itself was still being debated.
Wednesday 21st October 2020
Ms Richards QC began the second day of Professor Lee's evidence by asking her about the transmission of AIDS through blood products. Professor Lee acknowledged that by 1983 there was some evidence that AIDS was present in some blood products.
Professor Lee told the Inquiry that she and Dr Kernoff discussed the emerging knowledge of AIDs in 1983 but she wanted to tell the Inquiry about what knowledge she had and not what Dr Kernoff was thinking. Professor Lee went onto say that she didn't know if the risk of AIDS was communicated to patients in 1984.
When HIV tests became available in Autumn 1984, 111 Royal Free haemophilia patients tested positive for HIV.
The Inquiry asked Professor Lee about the testing of sexual partners of haemophiliacs. Professor Lee stated that blood sera samples of the sexual partners were kept at the Royal Free and these partners were told their samples had been tested for HIV. However, they were not told if their samples were being tested for hepatitis C.
Professor Lee went on to describe the struggle she encountered with management at the Royal Free in regard to providing recombinant factors to children. Professor Lee wanted all children to receive this. However, due to funding issues, she was told this was not possible. Eventually, it was agreed the children would receive recombinant factor.
When asked about the testing of blood samples for HIV without the patient's consent, Professor Lee told the Inquiry that there were no discussions on the ethical dimensions around consent.
Professor Lee was interrupted by calls from the audience when she told the Inquiry that all patients between 1978-1983 would have been told they had non-A non-B hepatitis. She accepted that this was an assumption but insisted 'Dr Kernoff would have told them that'.
Concluding her evidence, Professor Lee was asked about her views on compensation and the financial schemes available to victims. Ms Richards QC referred to an article in which Professor Lee expresses her irritation at hepatitis C victims of contaminated blood requesting compensation. Professor Lee stated she disagreed with the notion that victims should receive compensation as this would mean an admission of liability. However, Professor Lee stated she was supportive of the financial schemes in place for victims.