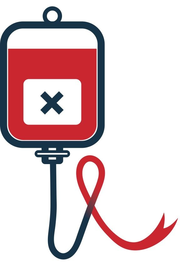 Sir Brian Langstaff opened this week's evidence by stating that this would be the first of three days where the Inquiry would hear evidence relating to the Haemophilia Society.
The Inquiry heard how Mr Wetherell first became a member of the Haemophilia Society in 1978 and was later elected Chairman of the Cambridge Branch in 1981. Mr Wetherell discussed the relationship between the Haemophilia Society and the haemophilia centre directors. This relationship was underpinned by a need to raise money to improve haemophilia facilities for patients and providing support to parents of young boys with haemophilia. Mr Wetherell told the Inquiry how the haemophilia centre director and the Haemophilia Society would work in conjunction to raise funds to improve facilities at the centres.
Mr Wetherell discussed how many members of the Society were alarmed by the BBC's World in Action programme, which placed a spotlight on the prevalence of hepatitis in imported blood products. Following the show's broadcast, Mr Wetherell and all other local branch Chairmen wrote to their local MPs and asked for them to take the matter up with the Minister for Health.
The Inquiry heard that in April 1983, Mr Wetherell was invited to join the Haemophilia Society's Executive Committee. Mr Wetherell explained that the Executive Committee made the decisions which were then promulgated to the various regional groups. Upon his election to the Executive Committee in 1983, Mr Wetherell discussed an address by Professor Bloom, during which he discussed the issue of AIDS. Following this address, the Executive Committee decided to send a letter to all Haemophilia Society members in May 1983 setting out their concerns regarding the prevalence of AIDS in blood products.
Counsel to the Inquiry also asked Mr Wetherell about his involvement with the society's Blood Product's Sub-Committee. Mr Wetherell explained that the purpose of the committee was to discuss issues such as self-sufficiency and improvements in the quality of blood products.
Concluding his evidence, Mr Wetherell stated that he did not believe that hard cash would be enough to compensate people for the suffering they had been through. However, he urged the Inquiry to make recommendations regarding a unified compensation scheme for victims and their families.
To view the full transcript, please click here https://www.infectedbloodinquiry.org.uk/sites/default/files/documents/Transcript%20-%20London%20-%20Tuesday%2025%20May%202021%20%28Peter%20Wetherell%29.pdf