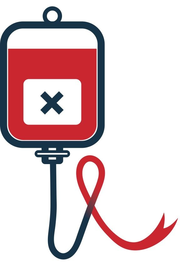 On 16th June 2021, Counsel gave a presentation to the Inquiry about Haemophilia Centres in northern England. The Centres discussed were; Royal Manchester Children's Hospital, Booth Hall, Maelor, Leighton, Blackpool, Lancaster, Blackburn, Sheffield Children's Hospital, Leeds, and the Royal Liverpool.
Counsel began with the Royal Manchester Children's Hospital. The Director of the Haemophilia Centre in the 1970s and 1980s was Dr Evans. The Inquiry was presented with  a comprehensive look at the documentation in terms of product usage at the hospital through the 1970s and 1980s. A pattern emerged through the returns shown in the late 1970s and 1980s of an increased reliance on concentrate products. Cryoprecipitate was still shown to be used in hospitals, but there was a much greater number of concentrate products, from various commercial sources as well as NHS products. Counsel noted there emerged no evidence of keeping patients on particular brands or batches of concentrate. Letters from Dr Evans were shown which suggested patients should expect to use various manufacturers. Evidence suggested that by July 1985 the Centre was using heat treated products. Dr Evans' knowledge of risk of Hepatitis and AIDS can be inferred from him being a regular attender of UKHCDO annual meetings. Counsel discussed how test results were communicated to patients and their parents. Documentary evidence showed communication of HIV positive status being given by letters to parents.
The Inquiry heard evidence on Booth Hall Children's Hospital, where Dr Evans was also director and a consultant. Booth Hall had a centre number but was not regarded as an official Centre. It was referred to as having special arrangements. Treatment of patients was shown to be with Cryoprecipitate and NHS FIX (for Haemophilia B). There was no evidence of home treatment. No patients with bleeding disorders became infected with Hepatitis C or HIV. However, the evidence shows some other patients were infected with Hepatitis C through blood transfusions.
Counsel then examined evidence on Maelor Hospital in Wrexham, another small Centre with special arrangements. Maelor treated a small handful of bleeding disorder patients in the 1970s and 1980s. Counsel noted it is hard to distinguish who the Centre Director was. Attention was given to products used, being primarily Cryoprecipitate. Correspondence about a patient who was also a Treloars student showed he was switched from Cryoprecipitate to Concentrate and this appeared to have been a Treloars decision. Little information can be ascertained on knowledge of risks from Maelor clinicians. Maelor had a centre number but it is not clear if UKHCDO meeting minutes were sent as it was not regarded as an official Centre.
Evidence was then presented on Leighton Hospital, a further Centre which had a number but was subject to special arrangements. It is unclear who the director was. The number of patients treated was very small and all seemed to be treated with Cryoprecipitate. There is little information on what the clinicians would have known regarding risks. There is no data on patients infected with Hepatitis C or HIV at Leighton Hospital.
Blackpool Haemophilia Centre was another unofficial Centre, but also given a centre number. There was only one return and it showed NHS factor VIII being used for a patient. No bleeding disorder patients were recorded as being infected with HIV or Hepatitis C. One patient was infected by Hepatitis C through blood transfusions in 1978 and 1981.
Counsel presented evidence on Lancaster Haemophilia Centre. The Director from 1977-89 was Dr Lee, whose statement for HIV litigation paints a picture of the treatment and decisions of Lancaster. The view was taken that NHS products were less contaminated and steps were taken to make sure patients were exposed to as few batches as possible. Heat treated products were used as soon as they became available. Dr Lee's statement showed his knowledge of risk of Chronic Hepatitis developed in the mid 1970s. He did not recall when he became aware of the HIV link with blood products but he relied on UKHCDO meetings for information. Two patients from the Centre became HIV positive.
Blackburn Royal Infirmary was a Centre from 1977 under Dr David Newson. Patients were predominantly treated with Cryoprecipitate and NHS FVIII. A patient with Von Willebrands was treated with Cryoprecipitate and infected with HIV. Dr Newson tried to reduce risk of Hepatitis transmission by prioritising the use of NHS products, understanding this to be safer. He had little recollection of HIV testing, one patient was recorded as positive by UKHCDO. Several patients gave evidence of risks of infections not being disclosed to them.
The Sheffield Children's Hospital operated as a Haemophilia Centre effectively in its own right. From 1975, Dr Lilleyman was appointed consultant haematologist. The returns showed throughout the late 170s and 1990s hospital treatment heavily weighted in favour of Cryoprecipitate, with NHS concentrate used predominantly for home treatment. Dr Lilleyman had knowledge of viral transmission of Hepatitis, and recalled awareness of HIV raised in UKHCDO meetings in 198 and 1983. He did not recall any positive HIV results from patients by the time he left in 1995.
Evidence was given at The Leed Haemophilia Centre. The Centre Director from 1970 was Dr Swinburn who was later joined by Dr Mcverry in 1985. The returns showed a predominant usage of commercial concentrate products at this Centre. There did not appear to be a policy of restricting patients to one product. Both Directors attended UKHCDO meetings and various smaller local meetings. 53 patients were infected with HIV.
Finally, Counsel presented evidence on The Royal Liverpool.  There were various centre directors in the 1970s, Dr Mcverry was director from 1980-1985 and Professor Hay from 1987-1994. In 1976 and 1977 larger amounts of cryoprecipitate were used, but by 1982 there was a marked decline. Treatment by this time was largely commercial concentrates with no clear indication of a policy of keeping patients on one brand. Dr Mcverry's statement recalled switching to commercial products because of a lack of availability and reliability. Professor Hay's statement noted patients were treated with what was available, not specific products. The oral evidence of Professor Hay gave his impression there had not been much Cryoprecipitate used prior to his arrival and he did not observe any written policy.
https://www.infectedbloodinquiry.org.uk/sites/default/files/documents/Transcript%20-%20London%20-%20Wednesday%2016%20June%202021%20%28Presentation%20by%20Counsel%20to%20the%20Inquiry%20about%20the%20smaller%20haemophilia%20centres%29.pdf