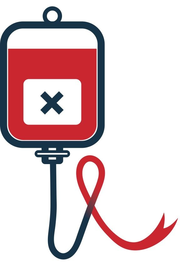 On the 21st May 2021 the Inquiry heard evidence from Mr. Matthew Hancock, Secretary of State for Health and Social Care and Mr. William Vineall, Director of NHS Quality, Safety and Investigations at the Department of Health and Social Care ("the Department") since 2016.
Inquiry Counsel began by asking about the accountability of the Secretary of State.  Mr. Hancock explained the role of his Junior Ministers in decision making and how would be cited on any big decisions.  He said he took full responsibility for all decisions made.
Mr. Hancock acknowledged the pain and suffering of the infected and affected and understood this had not been properly addressed by the Government.  He said that the Government needs to have full knowledge of what happened and the consequences, all past actions and decisions need to be scrutinized and he will ensure that matters are transparent and open and to reach a fair support scheme for the future.
Inquiry Counsel asked about the origins of the EIBSS and its establishment.  Mr. Vineall provided the background to EIBSS, referring to the proposal sought by Jane Ellison, PSPA Minster in January 2016 for a UK wide agreement. However, it was assumed because of devolution that there would be a scheme for each of the four nations. Mr. Vineall explained that the scheme was means tested because it had inherited processes from the Allied House Organisation Scheme and that a 'lift and shift' approach had been applied to the transfer to EIBSS.
Mr. Vineall explained that in 2019 payments increased because the Ministers wanted to make improvements to match Scotland.  Mr. Hancock said although the decision was made by his Junior Minister, Jackie Doyle Price, he had approved the final decision.  Inquiry Counsel asked why there was no advance notice of this increase, had they considered the impact on Wales and Northern Ireland, and was the Infected Blood Inquiry a factor in this decision?  Mr. Vineall confirmed that indeed it was.  Mr. Hancock explained that it was a common consequence of devolution and proceeded to explain how the uplift came about.
Mr. Hancock referred to the importance of a holistic assessment and reported that Sir Robert Francis is to prepare a report before the Inquiry concludes.  He agreed there was a moral responsibility on Government to compensate.
Inquiry Counsel questioned Mr. Vineall on EIBSS funding and budgeting. He explained there are two mechanisms, one for HIV and the other for HCV.  The HIV budget stayed with the Department of Health. Mr. Vineall explained the mechanics of the scheme and the use of the Barnet formula.  Inquiry Counsel asked about long term commitment for HIV payments.  Mr. Hancock confirmed there were no plans to change and no expectation that funds would reduce, but that they would look at it in the next spending review.
Mr. Hancock confirmed that the security of long term, ex gratia voluntary payments was for the Inquiry to assess but his expectation was for a lifetime commitment to these payments. He stated that he was happy to recommend that the funding remains for a lifetime for beneficiaries and that the support should continue.
Inquiry Counsel questioned Mr. Vineall about the appeal system and beneficiaries not being allowed to appeal in person as they can in Scotland.  He said that at the present time, it was Department policy, but would listen to the recommendations of the Inquiry.
In respect of the Psychological Support Service, Inquiry Counsel questioned why England did not have a bespoke service and what was the delay in providing this service?  Mr. Vineall said it had never been considered, but as it is now a recognised need, a meeting will be held between EIBSS and NHS England to propose that a clinician is imbedded within EIBSS to meet the proper treatment needs.  Mr. Hancock confirmed funding will be made available for this.
Inquiry Counsel questioned Mr. Vineall about the inclusion of hepatitis B sufferers in the Scheme.  He confirmed they had not considered this inclusion because there had been an effective testing regime in place.  Inquiry Counsel pressed Mr. Vineall on this point and referred him to the evidence that had been given during the course of the Inquiry by individuals who could prove otherwise.  Mr. Vineall confirmed that there were no plans to look at this matter further.
Mr. Hancock confirmed there were no plans to expand the scheme and considered that the cut off date (September 1991) was accurate and sensible.
Inquiry Counsel asked Mr. Hancock questions concerning widening the scope of payments to the bereaved e.g. partners/spouses/family members/parents. He stated that he will respect the outcome of the Inquiry recommendations.
Inquiry Counsel questioned Mr. Hancock on the disparity between the four nations and whether measures were put in place to avoid this. Mr. Hancock said no measures were put in place and then explained the difficulties involved in trying to bring all four devolved nations together.
Inquiry Counsel asked Mr. Vineall what steps were taken on parity with the devolved nations. Mr. Vineall set out the chronology of events to the Inquiry leading up to the announcement on the 25th March 2021 before Government went into recess.
Mr. Hancock explained that timing factors included: the Coronavirus pandemic, the financial year end, availability of budget and urgency on policy making made it possible to make a quick decision and all were committed across the UK.
Mr. Vineall stated that changes in EIBSS will include: increase in payments for the bereaved to bring in line with Scotland (new policy); income top ups will no longer apply; removal of means testing, but this will remain for one off grants for children; the rules will change regarding estates – £10,000 will be introduced to estates and backdated to the start of the Scheme and other lump sums.  He stated that some elements of historical disparity will however remain. The special category mechanism will not change.  Those who provide care will not be included and the Scheme will not extend to these individuals. There is a  proposal for additional support of £30,000 for Stage 1.  Mr. Vineall stated there will be a staging process to get payments out before the end of the year.
Inquiry Counsel questioned Mr. Hancock regarding compensation.  He confirmed that he will recommend that the compensation scheme be permanent in England, Wales and Northern Ireland and that it is inevitable that Government will provide substantial compensation if recommended by the Infected Blood Inquiry.
Mr. Hancock and Mr. Vineall then answered questions from Core Participants.
Mr. Hancock concluded with an apology on behalf of the Government and stated it was a tragedy that should never have happened.
For a full transcript of the evidence of Mr. Matthew Hancock and Mr. William Vineall visit https://www.infectedbloodinquiry.org.uk/evidence where you can read the transcript or watch the evidence via YouTube video.