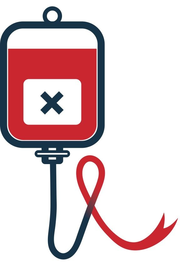 On 23rd June 2021 evidence was also heard from Mr. Lee Stay, a former pupil of The Lord Mayor Treloar College in the early 1980s.
Mr. Stay explained that he was diagnosed with Haemophilia A in infancy and had been treated at various Haemophilia Centres including The Lord Mayor Treloar College from 1980 under Dr. Aronstam and Dr. Wassef.
Mr. Stay explained about the self-administration process at Treloars when he moved to the upper school.  He explained how he would sometimes obtain the bottles of concentrate from the fridge himself and calculate what percentage of Factor VIII he needed.  Sometimes this would involve mixing batches of Factor VIII.
Inquiry Counsel referred to Mr. Stay's medical records and asked whether his or his parents were ever informed of the risks associated with his treatment.  He said his parents were never told about any risks and were ever encouraged to get involved in his treatment.  On times, such as after school holidays, parents were asked to provide feedback information to Treloars about their children, but Treloars did not send out information to parents, apart from a very brief summary contained within the usual End of Year School Report.
Inquiry Counsel asked Mr. Stay about his participation in product trials and the range of commercial concentrates that he had been treated with. He said there had not been any discussion with him about the use of risks of using these products or the prophylaxis treatment products.
Inquiry Counsel spoke about references to testing for AIDS and monitoring of T cells in Mr. Stay's medical records during 1983/1985 and whether he or his parents had been aware of these tests and that he had tested positive for HTLVIII. He said they had been totally unaware he had been tested for AIDS and suggested this was retrospective testing and had been carried out without consent.  He said he was unaware that samples had been stored and that he had also been tested for hepatitis B.
Mr. Stay said that he had not been told about his HIV status until 1986, when Dr. Aronstam had asked to see him.  He said he had broken the news to his father and his mother had already passed by then.  He said no counselling was offered to him at that time and the outlook had been bleak.
In 1994 Mr. Stay was diagnosed with PCP and had to have lots of treatment at St. Mary's Hospital.  He said he did not think that he would survive.
Inquiry Counsel asked Mr. Stay about his diagnosis of hepatitis C and how he had been informed of this.  He explained that he had a positive test in 1997, but had been tested again in 2002 and was then referred to the Liver Unit as he was told that his liver was very badly damaged and so he would need a liver transplant. Mr. Stay explained that in 2003 he was sent to Kings College for tests and soon after was recalled for a transplant.  He spoke about his HIV medication reacting with the stabilising drugs after the operation and the difficulties this caused in prolonging his recovery.
Mr. Stay has over time, also suffered with various cancers which he considers were associated with his HIV infection. At the present time, he is suffering with an incisional hernia for which he will need an operation.
Inquiry Counsel asked Mr. Stay to explain the broader impact on his life.  He talked about his education and how he kept himself to himself during his time at University because of the fear of stigma.  He spoke of the difficulties in forming personal relationships and the losses he has suffered as a result of his ill-health, some of which were his job with P & O Ferries, his marriage and his home.
Inquiry Counsel asked about his relationship with the McFarlane Trust and the Skipton Trust.  He said that the McFarlane Trust had not been much use to him and that he had found the application process degrading.
Mr. Stay concluded his evidence with a tribute to the campaigners.
For a full transcript of the evidence of Nicholas Fish please visit https://www.infectedbloodinquiry.org.uk/sites/default/files/documents/Transcript%20-%20London%20-%20Wednesday%2023%20June%202021%20%28Mr%20BC%2C%20Lee%20Stay%20%26%20Presentation%20by%20Counsel%20to%20the%20Inquiry%20about%20Treloar%27s%20-%20continued%29.pdf where you can read the transcript.