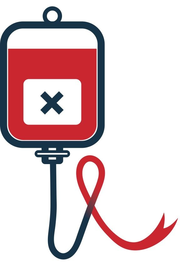 Kate Rendle's Evidence
On the 11th March 2021, evidence was also heard from Ms Rendle, a Trustee of the MacFarlane Trust (MFT) nominated by the Haemophilia Society.
Ms Rendle explained how her brother, who was co-infected with contaminated blood products, had suggested that she apply to become a Trustee because of the dissatisfaction of the beneficiary community with the MFT and he thought it would give them some insight into the MFT's decision making. Ms Rendle became a 'user' Trustee in 2012.  She explained that she had past experience in charity work and had been a Trustee for another charity.
Ms Rendle said her initial view of the MFT had been that it was very bureaucratic compared to her previous experience as a Trustee.
Inquiry Counsel questioned Ms Rendle in relation to the issue of campaigning.  Ms Rendle explained that she was aware that a large amount of people were in favour of this and had questioned it with the Trustees and Roger Evans, but the idea had been disregarded by the Trustees, and there had been no further discussion about it.
Inquiry Counsel asked Ms Rendle what she knew about the reserves held by the MFT.  She explained this had been a 'bone of contention' amongst beneficiaries and that the MFT thought it needed to seek permission from the Department of Health (DoH) to spend the reserves. She explained that the Trustees were in disagreement with having to consult the DoH about this and felt the MFT could make its own decisions. Ms Rendle explained that Roger Evans and Jan Barlow saw the MFT as a government scheme to be managed and were concerned about rocking the boat with the DoH, but commented that a charity cannot be an 'arm of Government'.
Ms Rendle provided insight into the circumstances surrounding the reduction in the MFT's annual allocation and the influence that the DoH had over the MFT with the threat of closure.
Inquiry Counsel spent some time asking specific questions in relation to a survey for beneficiaries initiated and developed by Ms Rendle and how it had been received by the beneficiaries and Trustees.  Ms Rendle explained that beneficiaries had been happy to complete the survey, but the response had contained quite a lot of negative comments about the MFT.  She explained the survey and proposed changes were discussed and Roger Evans had decided that Jan Barlow should action the report. However, Jan considered the comments by the beneficiaries to be inflammatory and wanted to change parts of the report.  Ms Rendle said this wholly went against the MFT being transparent.  Ms Rendle said before she stepped down from the MFT, no changes had commenced as a result of the report. She said she left because she was frustrated with the Board as they did not listen to the beneficiary community. The Trust was not efficient and meeting the needs of the community.
Sir Brian thanked Ms Rendle for her clarity on matters.