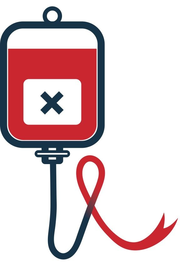 Jude Cohen's Evidence 
Head of Support Services at the MacFarlane Trust 2004-2005
On the 11th March 2021 the Inquiry heard evidence from Jude Cohen, Head of Support Services (HSS) at the MacFarlane Trust (MFT) 2004 to 2005.
Ms Cohen provided details of her employment background before joining the MFT and explained her experience in working with grants programmes for various charitable organisations.
Ms Cohen explained that on commencement of her employment with MFT she had not been offered or given any training in how to deal with grant applications and had just got on with dealing with the backlog of outstanding grant applications.  Inquiry Counsel went through Ms Cohen's job description and responsibilities and questioned her on her role in general. When questioned on what meetings she attended, Ms Cohen spoke about how 'acrimonious and tense' the Board meetings were, and how members feared approaching the Chief Executive. She spoke about her heavy workload and the need for more support.  Shortly after her appointment as HSS Ms Cohen explained she had received complaints by registrants that their applications had been turned down.  She said she had then realised that the MFT's Guidelines were not being complied with. She went on to explain about the inconsistency of the decisions in relation to the application process.
Ms Cohen was questioned in relation to a paper she had prepared concerning the one off grant policies.  She explained her recommendations had been to make the assessment of applications consistent and more transparent. Inquiry Counsel questioned Ms Cohen on how she sourced her information in preparation of this paper and how she had concluded her recommendations. Ms Cohen explained the MFT's decision making as 'schizophrenic', sometimes they gave support but other times they did not, they operated a 'discretionary' policy. She spoke about some registrants being favoured in the application process and decisions being made on an ad hoc basis.
Inquiry Counsel questioned Ms Cohen about the MFT's 'confidential' guidelines.  Ms Cohen explained how the staff were told not to let the registrants know that such guidelines were in existence, because if they knew, then they would apply for everything whether they were items of necessity or otherwise, and that MFT were concerned they could run out of funds. Ms Cohen said there was certainly a level of distrust by NSSC. Ms Cohen spoke about various methods adopted by the National Support Services Committee (NSSC) to discourage registrants to make applications for grants. She thought it was unreasonable that the guidelines were not published as this would have saved the time and trouble of registrants applying for grants and being turned down but would also have saved time in the process of applications.  She appreciated this was frustrating for registrants but said they had no idea what they were entitled to as there was no available guidance and registrants were not given reason(s) for their unsuccessful applications.
Ms Cohen was questioned about registrants having to provide supporting evidence for their grant applications and the bureaucratic process of having to produce receipts and the like. She went on to explain the application process to the Inquiry. She also spoke about the ongoing problem of the DWP investigating registrants who had received payments from the Trust.
Ms Cohen said she had been given the impression that MFT's funds were limited and was shocked at the amount that it had in reserves.
Ms Cohen was questioned about the change in policy in 2005 for respite grants, and complaints from registrants and clinicians who were expected to provide additional medical recommendation. She explained how they had introduced a holiday grant to reduce the need for the convalescent grant which she considered a good decision, but they had not had enough time to notify all beneficiaries of the change. Ms Cohen said there was no mechanism in place for them to consult or notify beneficiaries and greater efforts should have been made by MFT. She suspected occurrences of this nature contributed to the undercurrent of distrust of the MFT.
Ms Cohen spoke about her persistence in pursuing greater openness about grant availability and refers to a report she prepared before her dismissal from the MFT, on improving grant making procedures which she had discussed with Mr. Harvey and thought he supported.
Questions by Inquiry Counsel were put to Ms Cohen about regular payments. She explained how she would carry out ad hoc review case exercises to check beneficiaries were receiving the correct rate of payment including widows.  She also explained how, in order to complete a consensus, registrants would be asked to complete a consensus form and payment would be dependent on the return of the form.
Ms Cohen was asked about the support of Regional Support Workers (RSW) who were considered to be the 'eyes and ears' of the MFT. She explained of the mistrust of RSWs by the registrants who considered them to be 'spies'. Everyone feared them.
Ms Cohen was asked about the circumstances of her dismissal from the MFT and she explained in detail how this occurred, but how she was never told the reason why she had been dismissed.
General questions were asked by CPs and more specific questions were asked by Sir Brian Langstaff before Sir Brian thanked Ms Cohen for her firm and clear views.  He considered her evidence to be a valuable contribution to the Inquiry.