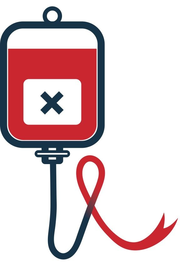 Jason Evans: Founder of Factor 8
On 11th June 2021, the Inquiry heard evidence from Jason Evans, founder of the Factor 8 Independent Haemophilia Group.
Mr Evans spoke about his experience as the son of someone who was infected with HIV and Hepatitis C from contaminated blood products. Mr Evans was four years old when his father died from AIDS. Mr Evans noted that it is clear from his father's records that he raised concerns about the possibility of AIDS transmission through concentrate products in 1984. He reverted to Cryoprecipitate for one treatment before his Doctor convinced him to return to Concentrate. Later that year he tested positive for HIV.
The Inquiry heard how the stigma associated with his father's diagnosis impacted Mr Evans' family. Mr Evans further spoke how his father's death impacted him whilst growing up. He spoke of the stigma he faced in school and how his education was affected as he believed the system had killed his father as a teenager. Mr Evans said he was not offered any bereavement counseling as a child.
Mr Evans explained how he became involved in campaigning following the result of the Penrose Inquiry in 2015. He initially became involved in the Tainted Blood Group and later set up the Factor 8 Independent Haemophilia Group. Speaking about the reasons behind setting up the Factor 8 group, Mr Evans explained that for valid reasons campaigns have largely become focused on support schemes and monetary issues. As he was fresh to campaigning he made an inquiry the core focus for the Factor 8 group. He said they wanted it to be a statutory public inquiry that could compel the provision of documents and attendance of witnesses.
Mr Evans explained the process of applying for documents from public bodies through the Freedom of Information Act (FOI). He explained in detail the difficulties he would face in the process of trying to receive documents through the FOI. Correspondence was shown to the Inquiry of a Cabinet body email chain regarding one of Mr Evans' FOI applications. Mr Evans explained how it illustrated they were not willing to release information and were looking for exemptions to apply. Mr Evans has made over 1000 FOI requests to various public bodies and noted this to be a common theme, as well as redactions on documents that he believed to not be necessary redactions. Mr Evans explained that when an FOI request was not granted, you could go to the Information Commissioner (ICO). Mr Evans noted that in his experience with the ICO they are much fairer than the department themselves.
Mr Evans shared his experience of researching and finding documents related to the Contaminated Blood Scandal through the National Archives online, and when documents were not available online, in person. He explained how this had led him to discover how documents from various series were not available or missing. This raised concerns as multiple Health Ministers have said that all documents up to 1995 are in the public domain or have been destroyed. On raising this concern to Baroness Featherstone, a response was received from the Department of Health's Director General of Global and Public health. Mr Evans explained how the response admitted that this official line taken by ministers should have had the nuance that all "relevant" files were available, noting that what was relevant could be subjective. Letters were shown to the Inquiry from Sir Chhris Wormald, Permanent Secretary to the Department of Health and Social Care to two former Health Ministers. The letters were apologies that they were incorrectly advised that "all documents" were in the public domain. Mr Evans noted that he found these letters through his own research and he feels there should have been a public apology about this incorrect line, not just to the former Health Ministers.
Further areas of Mr Evans' research were discussed. He explained to the Inquiry how he confirmed his suspicion that Travenol, who manufactured Hemofil, used some plasma obtained from Russain Cadavers. His research concluded that the same plant where the Russian plasma was sent, did produce Hemofil that came to the UK.
Mr Evans gave a detailed account of the chronology he has compiled in relation to Dr Rejman, a medical officer within the Department of Health. The chronology covers the years between 1989-96 and particularly is concerned with Hepatitis C. The chronology outlines how Dr Rejman was clearly aware of the widespread exposure of Haemophiliacs to Hepatitis C and his awareness of the serious nature of Hepatitis C. Mr Evans suggested that 1991 documents showed that Dr Rejman is the architect of "the waiver" that those involved in the HIV litigation were asked to sign, preventing them from raising Hepatitis C in any further litigation.
The Inquiry heard further concerns Mr Evans has had. He spoke of his concern about HIV testing without consent, which his father was a victim of. He also spoke about the UKHCDO and how he has been unable to locate specific data from them as they do not fall under FOI. He noted that everyone polled by Factor 8 said they were not made aware their medical information would be passed on to the private organsiation UKHCDO. Mr Evans told the Inquiry of his correspondence with Pharmaceutical companies such as Revlon and Pfizer, who both claim to not be linked with contaminated blood. He noted that at least the Government and Department of Health accept what happened, whereas these companies deny any involvement.
Mr Evans was asked to talk about various complaints he has made to different bodies. He spoke of his contact with the West Midlands Police and Metropolitan Police, to raise issues of potential criminal liability. He also made a complaint to the General Medical Council about Dr Rejman, any investigation is on hold pending the results of the Inquiry. He has additionally made a complaint to the Health Ombudsman, who found the University Hospital Coventry and Warwickshire NHS Trust guilty of maladministration for failing to provide his father's medical records.
Mr Evans gave his opinions on the issues of financial support and compensation. He said he believes people are entitled to common law damages. He explained various issues with the current system. He also highlighted the issue that those who have lost a parent or child do not receive payments or financial assistance.
Mr Evans finally spoke in detail about how he believed there should be a government funded memorial for the victims. He gave examples of other disasters where memorials have been funded by the government, and explained why he felt it is appropriate in this case. Mr Evans praised the privately funded memorials that exist but stressed that he believes a proper memorial funded by central government would be appropriate.
https://www.infectedbloodinquiry.org.uk/sites/default/files/documents/Transcript%20-%20London%20-%20Friday%2011%20June%202021%20%28Jason%20Evans%29.pdf