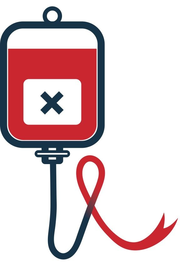 The start of week three of the autumn hearings saw Dr Brian Colvin provide two days of oral evidence.  Dr Colvin worked at the Royal London Hospital from the late 1970's.  Dr Colvin has previously provided evidence to the Lindsay, Penrose and Archer Inquiries.
Over the two days of oral evidence there were numerous topics covered by Jenni Richards QC and a full transcript of the two days can be found at https://www.infectedbloodinquiry.org.uk/evidence
Dr Colvin spoke of his belief in the concept of comprehensive care and the use of home treatment.  One area that was of focus in Ms Richards' line of questioning was the use of cryoprecipitate, NHS Factor VIII and commercial concentrate.  Dr Colvin spoke of using cryoprecipitate where possible for children, NHS Factor VIII for home treatment wherever possible, and the use of commercial concentrate in the centre and for emergency surgery where a large volume of blood was required.
A line of questioning by Ms Richards related to Non A Non B hepatitis (later hepatitis C) and what was known by clinicians in the late 1970's/early 1980's.  Dr Colvin agreed that hepatitis C was known about but with the advent of blood products other than cryoprecipitate, physicians were delighted to be able to offer life changing haemophilia care. They had hoped that hepatitis C would not be a big problem.  Dr Colvin spoke of 'wishful thinking' that there wouldn't be long term consequences.
Dr Colvin was also questioned on consent for testing which he agreed, in retrospect, should have been clearer. He also talked about advice on hepatitis C, policies for purchasing and using different commercial products, how cryoprecipitate was seen as a treatment of the past and low-tech and the testing and treatment of AIDS.
The evidence of Dr Colvin finished with questions from Core Participants put to Dr Colvin by Ms Richards and also a number of questions put by Sir Brian Langstaff directly and Dr Colvin completed his evidence with a brief final statement.