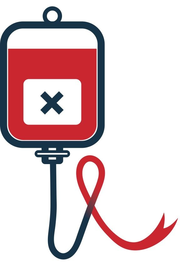 Today's hearing was a presentation by the Inquiry's leading Counsel, Jenni Richards QC, regarding Oxford Haemophilia Centre.
In her introduction, Ms Richards QC explained that Oxford Haemophilia Centre was the largest haemophilia treatment and fractionation centre in the UK between the 1960s and 1990s. During that period, operations at the Haemophilia Centre were led by Dr Rosemary Biggs and Dr Charles Rizza. Dr Rizza was also the Chairman of the UKHCDO between 1987 and 1990.
The Inquiry heard how Oxford Haemophilia Centre was not only a treatment centre but also home to the UK's largest haemophilia research centre.
During the presentation, Ms Richards QC told the Inquiry that Oxford Haemophilia Centre had made the switch from cryoprecipitate to factor concentrates a lot quicker than many other UK haemophilia centres. Counsel also referred to historical documentation in her presentation, one example being an article authored by Dr Biggs from 1977. In the 1977 article, Dr Biggs reports on the pool sizes for freeze dried concentrates and how some donations in the pools have derived from prisons and paid donors.
Counsel's presentation continued to focus on the late 1970s with specific reference to a letter from Dr Rizza to Dr Taylor. In the letter Dr Rizza informs Dr Taylor of what he believed to be the best factor VIII concentrates to purchase. He states that Oxford Haemophilia Centre preferred choice of concentrate was Hemofil with Factorate being the second choice.
The Inquiry heard that Dr Rizza attended the Hepatitis Working Party Group meeting on 19th January 1983. During this meeting, the first instance of AIDS in an American haemophiliac was discussed by an American centre director. During the same month, Dr Rizza stated in correspondence to a fellow practitioner that it was important to use blood products that had been obtained from larger donor pools in human trials as this would show the true extent of the risk of contracting hepatitis C. In the same correspondence, Dr Rizza states that it was important to transfuse products from large donor pools into haemophiliacs that had not been infected with hepatitis C to show the whether the hepatitis risk had been reduced. The Inquiry then heard the results of these human trials/studies were sent to Dr Craske.
Counsel's presentation then went onto discuss the mid-1980s. By 1985, 135 haemophiliacs that received treatment at Oxford Haemophilia Centre had tested positive for HIV. Not only were haemophiliacs tested for HCV and HIV but by 1990, Oxford Haemophilia Centre began testing the wives of haemophiliacs for these viruses.
Ms Richards QC then discussed recurring themes extracted from Inquiry participants who received treatment at Oxford. She said the themes included;
Faith and trust in physicians treating patients
Extent to which factor concentrates were presented in highly positive terms
Absence of consent for testing of infections
Belief of being involved in research without consent
Availability of medical records
Concluding the presentation, Ms Richards QC discussed the main themes of the expert report Dr Rizza produced for the HIV litigation in the 1990s. in his report, Dr Rizza states there was a significantly lower risk of contracting hepatitis C from cryoprecipitate than pooled blood products. In the 1970s contracting hepatitis C from blood products was not perceived as a long term problem in haemophiliacs.