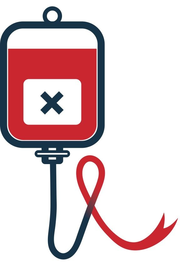 Today's hearing was a presentation by Counsel about the Manchester Haemophilia Centre.
As the Inquiry does not have a statement by anyone who was in a position of responsibility in the 1970's or 1980's at the Manchester Royal Infirmary Haemophilia Centre, there is an incomplete picture. The Centre was one of the 6 National Reference Centres in the country with links to centres in surrounding areas. Dr Israels was Director in the 1960's. Dr Delamore was Director in the 1970's until 1989. Dr Wensley also joined as a Co-Director in 1974. Dr Wensley had a dual role to treat patients and the responsibility of production of cryoprecipitate. On Dr Delamore's retirement, Dr Wensley became the sole Director until Dr Lucas became Director in 1992.
Counsel gave an overview of the facilities and staffing of the Manchester Haemophilia Centre. Reference Centres such as the Manchester Centre were expected to have special skills and provide any facilities patients may need. It was also deemed important to have a link with the Blood Transfusion Service, to solve the shortage in treatment problems.
The consistent difficulties in obtaining an adequate supply of blood products for treatments was outlined. A letter from Dr Israels in 1969 highlighted that although the Manchester Centre was one of the largest in the country, it was hardly possible even to cope with emergency treatment. Throughout the 1970's and 1980's obtaining sufficient supplies remained a problem, with a 1976 meeting suggesting the need to increase purchases of commercial Factor VIII products to supplement the NHS supply available. Dr Gunson was Director of the North West Regional Blood Transfusion Service from 1980-1988. His witness statement confirmed the purchase of commercial materials was needed to supplement supply.
The difficulties in supply of the North West region were known and concerns about this were expressed by the Haemophilia Society. A letter from Dr Wensley from 1990 expressed his concern that the region has been underfunded for years and patients were receiving less therapy than other major Haemophilia Centres. Cryoprecipitate remained as a form of treatment, still used regularly to some degree until at least 1990. In 1972 on a questionnaire, Dr Wensley was known to have an interest in Cryoprecipitate and estimated the cost of making it to be a third of the cost of making concentrate products. He devised the Factor Eighter, a form of freeze dried Cryoprecipitate with an automated system. However, Counsel said they are unsure what happened to the Factor Eighter.
When heat-treated products were introduced, Manchester continued to use non-heat-treated NHS material well into 1985. There was a special meeting in February 1985, chaired by Dr Delamore with patients. Patients were told as heat-treated products came in, they would be treated with them or would continue treatment from the same non-heat treated batch they were currently using. There was no attempt to recall non-treated products. In January and March of 1985, Manchester received a supply of 27,000 of non-heat-treated NHS products. By 1986, all products appeared to be heat-treated.
Counsel stated that the clinicians in Manchester were clearly aware of the risk of hepatitis to  haemophiliacs. As Reference Centre Directors, Dr Wensley and Dr Delamore were privy to reports taken and aware of the hepatitis risks. Dr Stephens, a clinician in Manchester, conducted a trial into the impact of Non-A, Non-B hepatitis, to compare to studies from other countries where biopsies had shown 50% of those investigated having chronic hepatitis. From the 12 Manchester biopsies, 1 patient had chronic active hepatitis and cirrhosis, a further 4 had mild chronic hepatitis. From these findings, Dr Stephens concluded there was not enough useful information to justify biopsies in haemophiliacs and the clinical risks may be overstated and outweighed by the need to treat patients. This conclusion and view was underlined further in his follow up article in 1983, which both Dr Wensley and Dr Delamore contributed to; 'Liver disease in haemophiliacs: an overstated problem?'
In terms of the Manchester Directors' knowledge of the risk of AIDS, they attended key meetings as Reference Centre Directors in 1982 and 1983. Therefore, Counsel suggested it can be inferred that they were aware of the reports by that time. The testing for HIV in Manchester was made available by June 1985. In a letter from 1988, Dr Wensley expressed concern about lack of concentrate product supply due to a world wide shortage. He was contemplating a return to Cryoprecipitate that could be taken as a response. Counsel raised the question that if this response could be made to a shortage of concentrate product, are those steps that could have been taken to the real known risk of infection in the early 1980's?
With regards to what was told to patients about hepatitis and HIV, the thrust of evidence given by witnesses to the inquiry suggests they were not informed of risks. The earliest letter regarding potential hepatitis risks was a 1984 letter to a patient. It stated that their treatment could give them jaundice and potential risks of hepatitis were laid out with a recommendation of hepatitis B immunisation. The earliest letter about HIV risks was a letter to all adult haemophiliacs in January 1985. The letter said many had been exposed and may test positive for HIV. However, the letter claimed most would become immune and remain well, only a very few would develop AIDS. Testing was shown to be ongoing throughout 1985. Patients received negative results by letter but some witnesses have said they received positive results by letter. For hepatitis C, Dr Lucas believed testing started in 1992 and Professor Hayes thought it began in 1991 and continued in 1992. In 1993 a letter from Dr Lucas showed that 70% of patients were hepatitis C positive and his policy for treatment was to observe and use treatment if there were significant signs of deterioration.
The relationship with pharmaceutical companies was raised. A letter from Dr Wensley in 1984 invited Cutter to give financial support for experimental work on Factor VIII. Dr Wensley also asked to visit Cutter in the United States and a 1986 Cutter report showed that  Dr Wensley attended a concert with tickets provided by Cutter. Armour also provided sponsorship of a North West Haemophilia meeting.