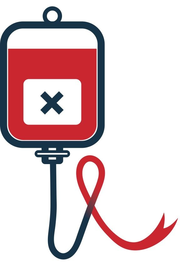 On the 21st May 2021 the Inquiry heard evidence from Brendan Brown, Director of Citizen Services, National Health Service Business Services Authority (NHSBSA).
Inquiry Counsel began Mr. Brown's evidence by asking him to provide some background to the setting up of EIBSS and his involvement in this process. He explained his responsibilities in his present role and the current set up of the EIBSS department.  He stated the Department of Health and Social Care (DHSC) determined policy, and NHSBSA operated the scheme.
Mr. Brown confirmed they had 3,100 beneficiaries at the present time.
Mr. Brown described the relationship between EIBSS and beneficiaries as good.  He referred to the Focus Group Meetings held every 2-3 weeks where beneficiaries were updated and able to give their input, express their views and any concerns about the Scheme and/or any policy related issues. He explained this information was reported back to the DHSC and beneficiaries were aware of this. Any resulting feedback would be provided to the individual or addressed in the Newsletter. He also indicated that they were working on a new survey which would be sent to beneficiaries for their feedback in the Summer/Autumn after the parity payments had been made.
Mr. Brown described the efforts made to contact potential applicants and those lost on transfer to the EIBSS scheme. He explained the steps taken by EIBSS including working with other groups and Trusts to reach these individuals. He explained that two members of staff had seconded to the Alliance House Organisation to help identify any potential applicants and that a future publication campaign was planned for the near future.
Inquiry Counsel questioned Mr. Brown about applications from new applicants, provision of payments and discretionary payments and whether the budget could be exceeded.  He explained that a cap had not been placed on the budget, and to date, he had not had the need to ask for an increase, although he thought that if ever this should be the case, he considered that it would not be an issue for the Department to make such an increase.  He stated they would simply make a business case for this. Mr. Brown went on to explain that the amount of budget did not in any way influence any decision making when considering applications.  He stated that he ensured that the individuals making these decisions were unaware of the EIBSS budget.
Inquiry Counsel questioned Mr. Brown concerning criteria for Anti-D. He confirmed the policy on this had changed recently, on the basis of medical advice.  The new criteria will allow applications if there had been an intravenous route to infection but not the intra-muscular route.
Inquiry Counsel then questioned Mr. Brown on the application and assessment process.  He spoke about the requirement for some applicants to obtain medical records and the difficulties that this can sometimes present to them. He described at length the decision process on applications when medical records were unobtainable and the inclusion of medical experts (up to three) to decide on the balance of probabilities as to whether the applicant met the eligibility criteria.
Mr. Brown was questioned about the review of income top up payments and why they were means tested and based on household income.  He explained that it was a Department policy decision and it was only Alliance House Organisation beneficiaries that were required to re-apply in case of a change in their circumstances.  He confirmed that top up payments were available to bereaved partners and spouses.
In respect of lump sum payments for the bereaved, Counsel questioned Mr. Brown on eligibility criteria. He stated that HIV or hepatitis C had to have contributed to the death of the individual but in some cases, it had been difficult for widows and family members of the bereaved to obtain the required eligibility information for EIBSS. This apparently at times had caused tension between the bereaved families and the staff at EIBSS. Mr. Brown was asked if there was anything that could be done to smooth over this process, but he stated EIBSS were not given that discretion. Mr. Brown however, explained that the proof did not necessarily have to be on the death certificate and that proof could come from a Coroner or other source.  He stated they do not want to be seen as 'gatekeepers' but do require some kind of evidence to establish causation.
Mr. Brown was asked to explain the procedure of appeals. He said applicants had a right to appeal medical or non-medical decisions but at present were unable to appeal in person.  He stated the DHSC were not supportive of this as it would not be practical and would increase operational costs.
Inquiry Counsel then put questions from Core Participants to Mr. Brown.
Mr. Brown completed his evidence by acknowledging the suffering of beneficiaries and said that EIBSS staff were dedicated and accessible to their members and that the first batch of parity payments were expected before July.
For a full transcript of the evidence of Brendan Brown visit https://www.infectedbloodinquiry.org.uk/evidence where you can read the transcript or watch the evidence via YouTube video.