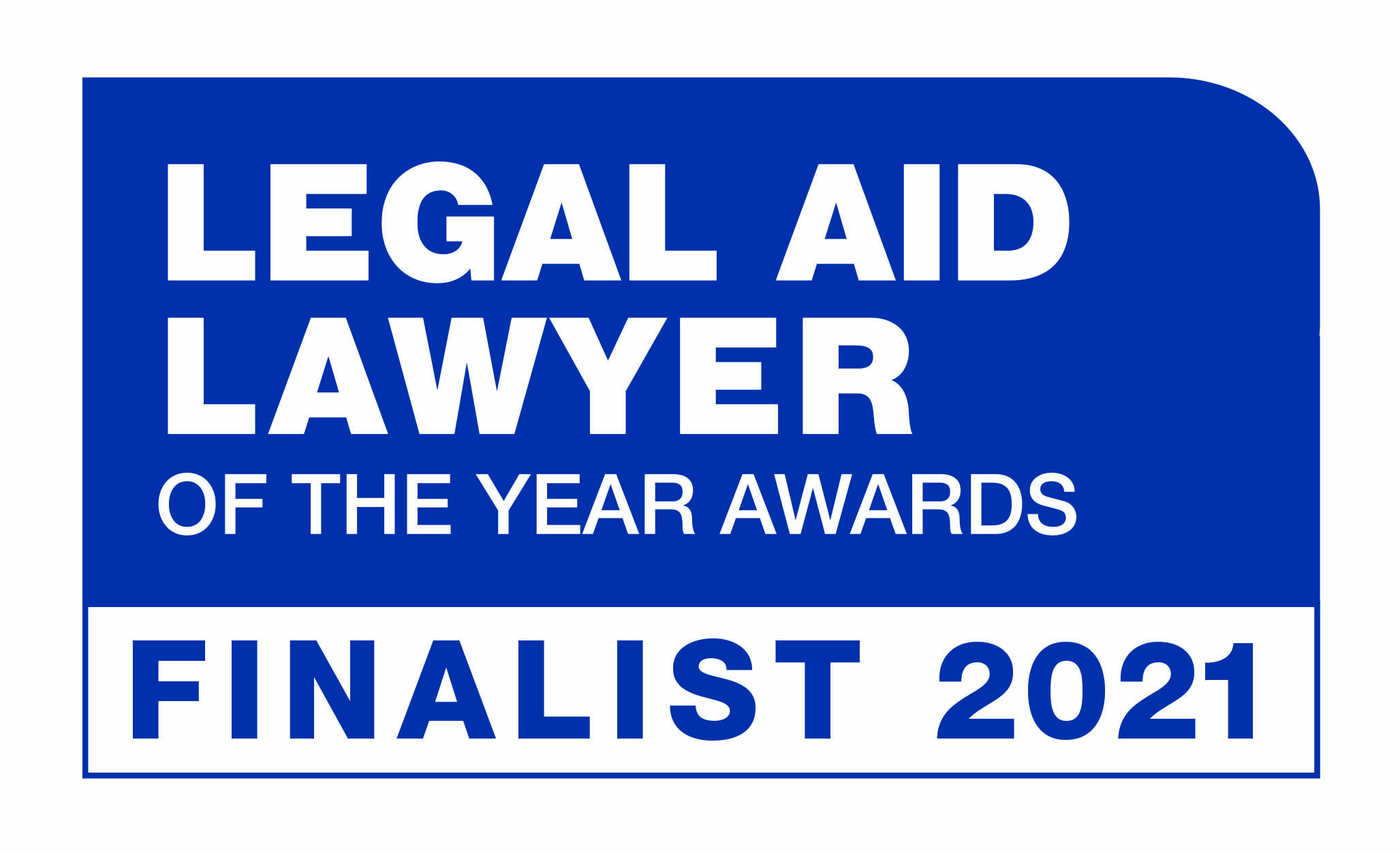 We are delighted to announce that we have been shortlisted in the Regional Legal Aid Firm/Not-for-Profit Agency category in the 2021 Legal Aid Lawyer of the Year awards (LALYs).
Organised by the Legal Aid Practitioners Group, the LALYs, which were launched in 2003, will this year run its 19th Award ceremony celebrating the incredible work of legal aid lawyers.
We have been shortlisted in our category alongside Law Centre Northern Ireland, and Family Law Company, for their legal aid work over the last twelve months. The firm acts for Claimants in Human Rights, Judicial Review and Family Law cases and is involved in a number of high-profile inquests and public inquiries.
In light of the ongoing uncertainty about physical events during the Covid-19 pandemic, the 2021 LALY ceremony will be held virtually, following the success of the first virtual ceremony last year which saw 800 people join the livestream, with 3000 people watching the event since.
This year's ceremony will take place on Tuesday 6th of July and will be livestreamed on the award organisers' YouTube channel.
Lucy O'Brien, an Associate and a Solicitor in our public law team said: "We are thrilled to have been shortlisted for this award. We are extremely proud of the work we do and the role we play in the legal aid sector. We have a responsibility to provide access to justice for all and being nominated for this award means a lot to the whole team."
Michael Imperato, Partner and Head of our Public Law Team, said, "We are honoured to have been shortlisted.  Legal aid is crucial for access to justice, particularly to ensure that the rule of law is upheld for vulnerable individuals, groups and communities. We are looking forward to the ceremony this year and would like to congratulate all those shortlisted for their hard work during what has been an incredibly turbulent year."
Chris Minnoch, CEO of LAPG, which organises the LALY Awards on a not-for-profit basis to celebrate the work of social justice lawyers, said: "This year's finalists give an insight in to the range, depth, and breadth of the incredible life-changing work that social justice lawyers do – and the vital role they play in ensuring access to justice for individuals, families, and communities. It is testimony to the importance of the LALY Awards to the legal aid sector that we had a bumper crop of compelling and inspiring nominations this year – despite the extreme pressures we are all facing due to the pandemic."