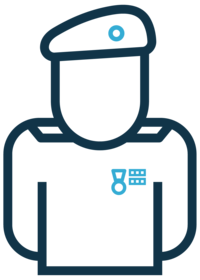 The Ministry of Defence (MOD)  is calling for a change in the law which would mean that any member of the Armed Forces who suffers from death or injury on military operations overseas, as a result of negligence, will have to make a claim within six years.
Under Part Two of the Overseas Operations (Service Personnel and Veterans) Bill a blanket longstop of six years for civil claims for a negligent death or injury of a member of the Armed Forces on overseas military operations would be imposed – with no exceptions. The Bill does not apply to operations within the United Kingdom, including events which took place in Northern Ireland during the Troubles.
Under the current law, laid down by the Limitation Act 1980, claims for personal injury and death against an employer must be pursued within three years of the date of knowledge that an injury was caused by their negligence, and if a claim is made outside this time limit a Court can use its discretion to allow a claim to proceed.
In introducing the bill the Junior Defence Minister, Johnny Mercer, claimed it would to provide "greater legal protections to armed forces personnel and veterans", however the longstop on claims will actually result in a detriment to military personnel and veterans. They are, or were, employed by the Ministry of Defence but will be treated very differently to any other employees in the country as they will not be able to ask the Court to use its discretion to extend the time limit to bring claims brought outside the primary limitation period.
Mr Mercer has denied that his bill is seeking to restrict veterans' ability to make compensation claims for injuries. He says that the 6 year longstop runs from the point of awareness or diagnosis of the injury. However, may others have pointed out that many military personnel and veterans often choose not to do anything about potential claims for many years, as the culture in the military can mean that some personnel are wrongly told that they are unable to pursue a claim while they are serving, or that they do not have a valid claim.
Watkins and Gunn are very concerned that this is a raw deal for veterans – an unfair and unnecessary restriction of the rights of those who have served our country. We are taking this matter very seriously and are working with a number of organisations to campaign against this change in the law.
For more information contact us at  info@watkinsandgunn.co.uk   We are proud to offer the following service discounts to military personnel and veterans – go to our Military Friendly page for more details.
This article is for general information purposes only and does not constitute legal or professional advice.