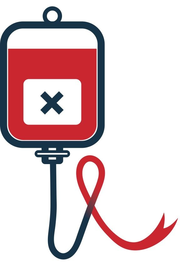 The first day of the oral hearings in Edinburgh began with Sir Brian's opening speech.  He referenced that the Inquiry Terms of Reference were agreed one year ago today, on the 2nd July 2018, and that is when the Inquiry formally began.  He explained why the Inquiry is in Edinburgh and that this is the first UK wide statutory Public Inquiry.
Sir Brian emphasised that this is truly a UK wide Inquiry and it seeks to put people first and tries to make itself easily accessible to the public.  He referenced the six central principles of the Inquiry and repeated that these are central to what the Inquiry does.
He went on to reiterate that there is not the luxury of time and stressed that every statement will be read and the more they have the more accurate and complete picture they will be able to draw.  Sir Brian described how every person is unique and has something to add to the Inquiry even if it just confirms what they have heard from someone else it has a value.  He vigorously called for those who may yet to give a statement to not undervalue what they can add to the Inquiry and to come forward to provide their valuable statement.
Alison Bennett
The first witness of the day was Alison Bennett.  Her son Alistair was born in April 1972 and was a severe haemophiliac.  Alistair was initially treated with cryoprecipitate but was then moved onto Factor VIII concentrate in the early 1980's.  Alistair was diagnosed with HIV in 1985 at the age of 13.
Alison described how, despite the HIV, Alistair went on to University in Newcastle but his health deteriorated and he was too ill to sit his finals.  Alistair passed away on 31st January 1995 at the age of 22.
Thomas Griffiths
The second witness of the day was Thomas who wished to be known as Dai.  Dai is a haemophiliac who was treated with Factor VIII blood products from 1977.
In 1999 Dai was told that he was hepatitis C positive but was told that it was nothing to worry about and it was nothing worse than mild flu symptoms.  He was told that hepatitis C was not life threatening just life shortening.
Dai had his first treatment for hepatitis C in 2001 which was unsuccessful.  Following this he received a liver transplant in 2003 and had a second course of hepatitis C treatment in 2005 which cleared the hepatitis C.  Dai spoke of the new lease of life he has now and that he has also been cured of the haemophilia due to the new liver.
Mr R
The final witness of the first day in Edinburgh was the anonymous witness Mr R.  He was in a road traffic accident at the age of 15 and received a number of blood transfusions due to the injuries he sustained in the accident.
Mr R was diagnosed with hepatitis C in 2013 and after two unsuccessful treatments the third round of treatment in 2017 cleared the hepatitis C.
Mr R thanked the Inquiry and spoke of his hope that there would be a satisfactory conclusion.  One of his hopes to come out of the Inquiry is that anyone who wants to be tested for hepatitis C can be and this can be easily accessible and could, for example, be done by a chemist and people could just walk in off the street to get tested.