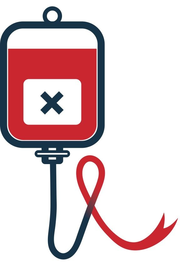 Today was the first of two days that the Inquiry would be focussing on Belfast Haemophilia Centre. Ms Richards QC opened the presentation by stating that this was not intended to be the last word on the Belfast Haemophilia Centre. The presentation was intended to show what the Inquiry had discovered so far in terms of facilities, policies and practices at the Belfast Haemophilia Centre.
Ms Richards QC stated that the Inquiry had obtained a number of witness statements from medical professionals including Dr Mayne, Professor Bridges, Dr McNulty and Dr Anderson. The Inquiry was actively pursuing statements from other clinicians.
The Inquiry first looked at an overview of the history of the centre, its staffing and facilities. Ms Richards QC explained that the Haemophilia Centre was not a reference centre until the 1980s. The Haemophilia Centre had an agreement with Glasgow Haemophilia Centre where it was agreed that Professor Ludlam would audit Belfast and Dr Mayne would audit Glasgow Haemophilia Centre. During one of the audits Professor Ludlam remarked on the lack of social care provision for haemophiliacs in Northern Ireland. Ms Richards QC stated this was a continuing issue and Dr Mayne identifies this in her witness statement.
Ms Richards QC then presented on the topic of choice of treatment used at the Centre. The Inquiry was referred to the witness statement of Dr Bridges who stated that concentrates were not used on children during his time at the haemophilia centre in the 1970s. Contrastingly, the witness statement of Dr Mayne refers to the fact that in 1971 cryoprecipitate was replaced by commercially produced freeze dried factor VIII. The Inquiry heard how from 1974 adult haemophiliacs were encouraged to use home treatment which consisted of concentrates. The Haemophilia Centre adhered to a policy to reserve cryoprecipitate for mildly affected patients and patients suffering from Von Willebrands disease.
The presentation then discussed Dr Mayne's policy on treatment which she referred to as cryoprecipitate for children, Hemofil for non-home treatment patients and Kryobulin for home treatment patients.
Ms Richards QC described how in 1982, Belfast Haemophilia Centre and Edinburgh Haemophilia Centre entered into an agreement where Edinburgh would supply Belfast with NHS concentrates and Belfast in return would supply them with commercial concentrates. The Inquiry heard how Belfast Haemophilia Centre was never itself self-sufficient in NHS concentrates but was self-sufficient in cryoprecipitate production.
Ms Richards QC then went onto explore patients' exposure to viruses. It was heard that Dr Craske had conducted a study of hepatitis patients that received Hemofil in 1974. This was of particular relevance to Belfast Haemophilia Centre as Hemofil was mainly used in patients not receiving home treatment.
Concluding the presentation for the day, the Inquiry turned its attention to information patients were provided as to the risk of contracting hepatitis C. it was heard that liver function tests were taken as far back as the 1970s but patients were often not informed that such tests were taking place.
For a full copy of the transcript, please click here https://www.infectedbloodinquiry.org.uk/sites/default/files/documents/Transcript%20-%20London%20-%20Tuesday%2030%20March%202021%20%28Presentation%20about%20the%20Belfast%20Haemophilia%20Centre%29.pdf