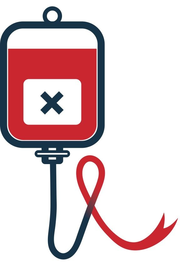 On 23rd June 2021 evidence was heard from an anonymous witness who had previously been a student at Treloar College during the 1980s.
The witness explained that he had been diagnosed at the age of 3 with severe haemophilia and had been treated by Professor Bloom in Cardiff.  He had subsequently developed an inhibitor and in 1975 was admitted to hospital for experimental treatment with a new by-passing agent.  He explained that one of the side effects of this new treatment was that it made him forget how to walk.
He spoke about his education up to the age of 11 years and explained that in 1978 it was suggested that he attended at The Lord Mayor Treloar College.  He explained Professor Bloom did not rate another school in the Bristol area and considered The Lord Mayor Treloar College to be the best option for him.  He explained Treloars as being transformational for him.
Inquiry Counsel asked about the treatment he received at Treloars and the involvement and consultation with his parents by the College concerning these issues.  The witness explained that his parents had very little involvement and were not encouraged by the College to do so.
Referring to his medical records, Inquiry Counsel asked questions to the witness about his treatment regime and the product trials he participated in, also the varying types of products used to treat him. He was asked whether at that time (1983), he had been aware that he was being investigated for AIDS. He said no.  The witness spoke about the tolerance inducing protocol and the change from high potency Armour to heat treated Factor VIII.
The witness explained how a strong relationship developed between himself and Dr. Desani when they would attend meetings together to give talks on hepatitis C.  He spoke of Dr. Desani's surprise at the Armour product still being used at Treloars in 1984 and the amount of different batches.  Dr. Desani suggested that the number of batches should be limited to reduce the risk.
Inquiry Counsel asked questions about retrospective testing, the circumstances surrounding the witness' HTLVIII diagnosis and how he and his parents were informed of this.  He said his understanding was that he was going to die in 2-3 years.  He said that no counselling had been offered to him after he was informed.
The witness spoke about the stigma of AIDS and how his parents had been stigmatised. He felt that the Government had ostracised those with HIV/AIDS and made the public scared of them.
The witness also spoke about his Hepatitis C diagnosis.  He explained how this had impacted on his career and how he had made a choice to stay in academia because it was more flexible with his illness when having to take time off work. He also spoke about forming personal relationships and the difficulties this involved.
He spoke of his involvement in Interferon trials and the side effects he suffered from this treatment, including mental illness.  The Interferon treatment cleared his hepatitis C after the second round but he has been left with residual health problems and can no longer continue with academia.  He spoke of feelings of survivor guilt, unfairness ostracization and worthlessness.
Inquiry Counsel asked the witness to describe his relationship with the McFarlane Trust. To which he replied that it was annoying and caused him a lot of mental health issues.  His view was that it had been set up incorrectly and that the Government had never accepted responsibility.
The witness considered that the Government did not act quickly enough and should have protected them better.
In hindsight he thinks he should have had more information to make an informed choice about what treatment he received.